Alisha And The Maths Test: The Caning - Domina Scarlet - Full HD/MP4
Exclusive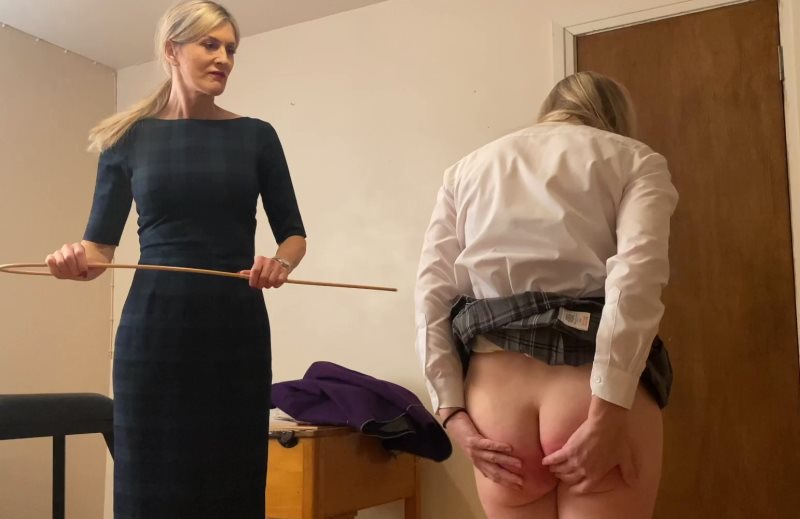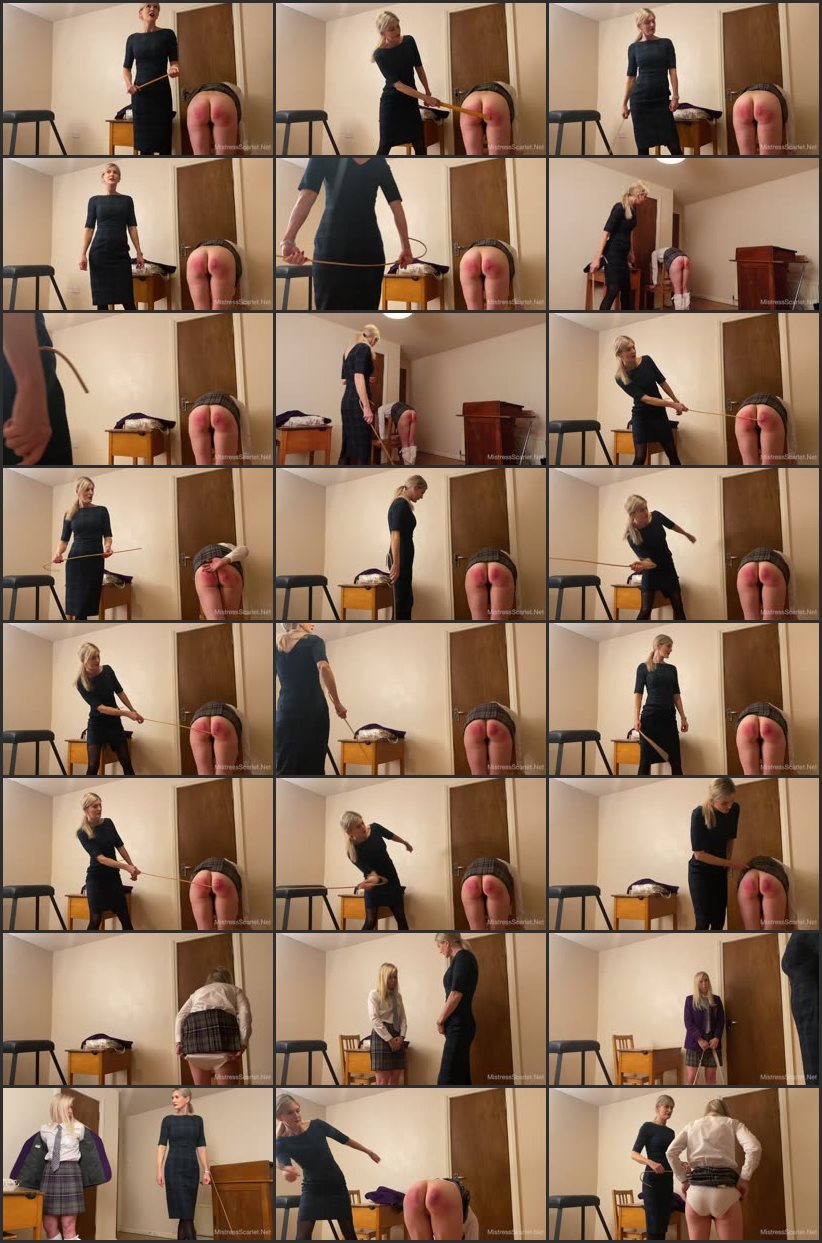 Model:
Miss Scarlet, Alisha Williams
Position:
Implement:
Studio:
Domina Scarlet
Format:
mp4
Duration:
00:18:32
Resolution:
1920x1080
Size:
449,4 MB
Description:
This is Part 3 of 3, part 1 can be found here and Part 2 here
After Alisha's
hand
tawing and
over the knee
spanking, her punishment for lying and cheating continues with her caning.
Miss Scarlet instructs Alisha to bend over the wooden chair, and she tells her that she wants her to take her punishment like a very responsible girl, which will show how remorseful she is for her actions.
Miss Scarlet lowers Alisha's white knickers and takes the long hard wooden
ruler
and administers 12 hard strokes across Alisha's bare cheeks, ignoring Alisha's obvious suffering.
Next, Miss Scarlet takes the
cane
. Swishing it she tells Alisha that she hopes she will remember this caning for a long time, and that she is to count the strokes.
The first ten strokes are administered, and Alisha is trying to be brave but soon her discomfort and suffering are obvious in her voice and actions.
Miss Scarlet continues, administering a further 30 strokes, bringing Alisha's punishment to a 40 stroke caning on her bare bottom. Alisha is counting through her tears.
Alisha is told to raise her underwear, the pain of her bottom evident.
Miss Scarlet dismisses Alisha, but Alisha makes the grave mistake of slamming the door as she leaves, and is immediately called back into the room by Miss Scarlet for a further 6 punishment strokes, administered with Alisha touching her toes.
When Alisha is dismissed a second time, she is sure to close the door very gently on her way out.