Beaten By Two Hot Blondes - Mistress Anna Elite - Full HD/MP4
Exclusive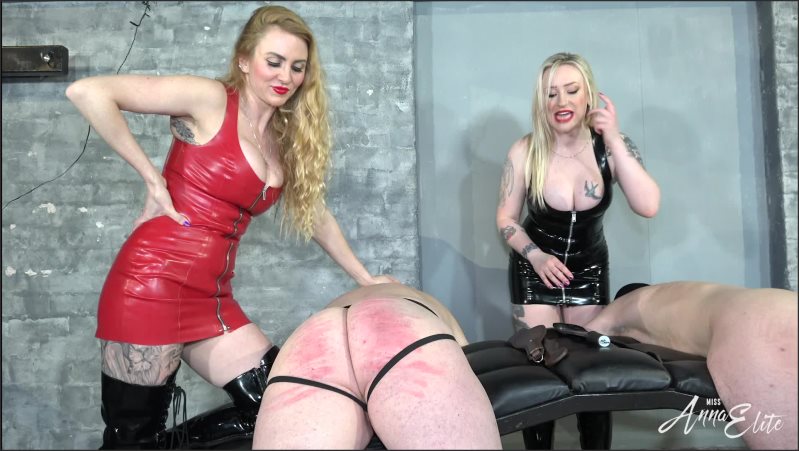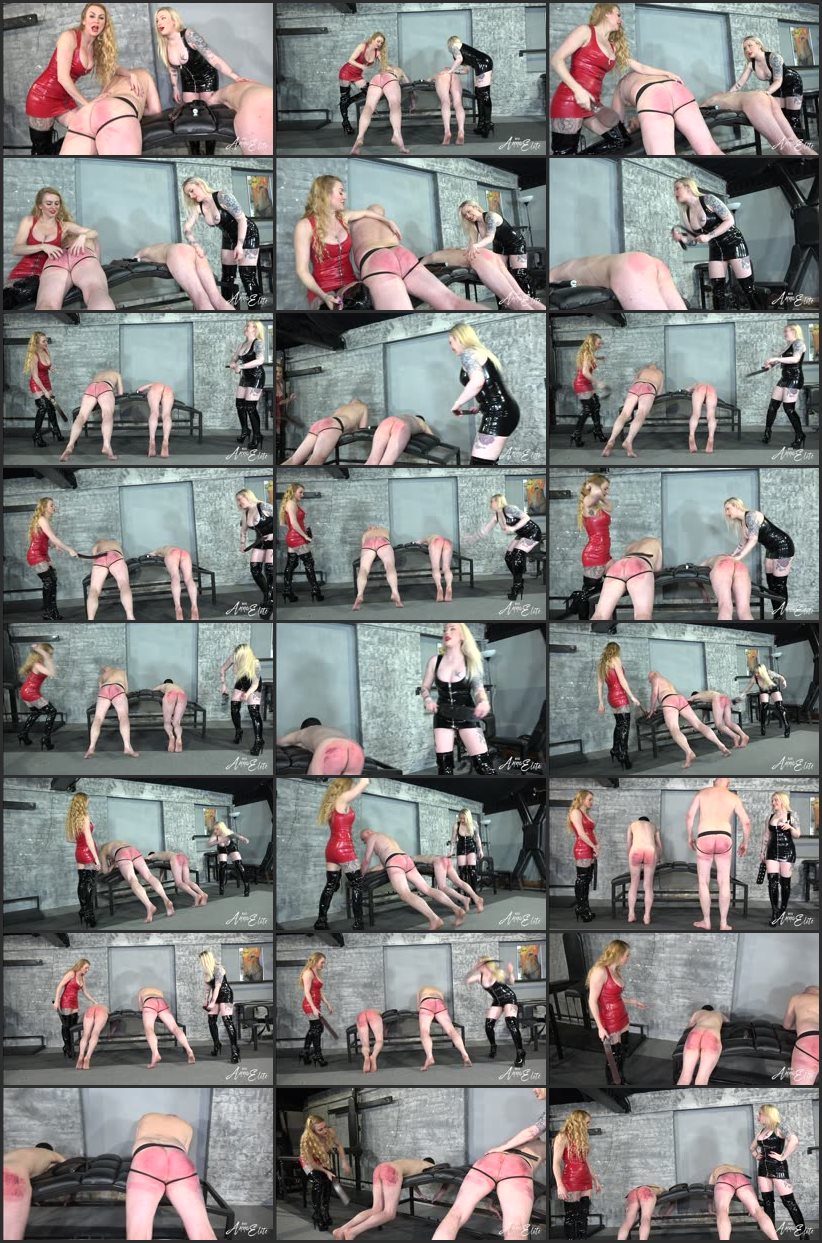 Model:
Suzanna Maxwell, Anna Elite
Position:
Implement:
Studio:
Mistress Anna Elite
Format:
mp4
Duration:
00:17:06
Resolution:
1920x1080
Size:
1,2 GB
Description:
My beautiful and sadistic friend,, Miss Suzanna Maxwell joins me in a cruel test of our slaves pain tolerance. Our need to indulge regularly in cruel acts of sadism will ensure that the slaves presented before us will be pushed far beyond their limits and their backsides will burn a deep shade of scarlet purely for our enjoyment. Miss Suzanna begins to warm up her slave's bottom with a thick
leather paddle
, he wriggles and squirms to avoid the strikes. Before long his cheeks are glowing and we have a taste for more... I warm up slave A with my
hand
, and his backside is quick to redden also. We want this to be a cruel experience and are fired up and ready to inflict a long slog of suffering upon the backsides laid out before us. Our first implements of choice today are harsh leather straps. Our slaves present themselves for our pleasure and we take it in turns to strike our slave's bottoms one after the other, however it takes a few strikes for the slaves to work out how to count! They are too busy grimacing and trying to process the overwhelming pain we are so graciously giving them. Miss Suzanna's slave lifts himself off the bench to avoid her strikes, but she continues with the
leather strap
despite his evasions. We take pleasure in putting all of our weight into each strike, swinging our arms back and landing sharp blows onto our targets. The sound of each smack fills the room only to be quickly downed out by the moans and cries of pain coming from our tormented slaves. We inspect the marks we have made on our slave's backsides, firey red with a tinge of purple. We swap tools; Miss Suzanna takes my thin
leather strap
and I pick up a wider rubber
paddle
. Repeating the process of synchronised strikes, relentlessly we build up another layer of beautiful yet brutal marks. Miss Suzanna's slave continues to wriggle out of the way of her strap, and she reminds him that it is not her job to chase him round the dungeon by striking the back of his thighs. The dungeon echoes a symphony of leather against skin and vocal slaves struggling to contain their painful torment. We instruct our slaves to swap places, so that we can even up the marks on the backsides of our slaves. They cautiously obey and we forge ahead with the sustained agonising testing of our slaves' pain thresholds for the final set of strikes to their bruised backsides. At the end of their assessment, our slaves have some very sore, red, and ruined bottoms and we are pleasantly satisfied with their willingness to suffer for us.