Properly Punished - Cali Logan - SD/MP4
Exclusive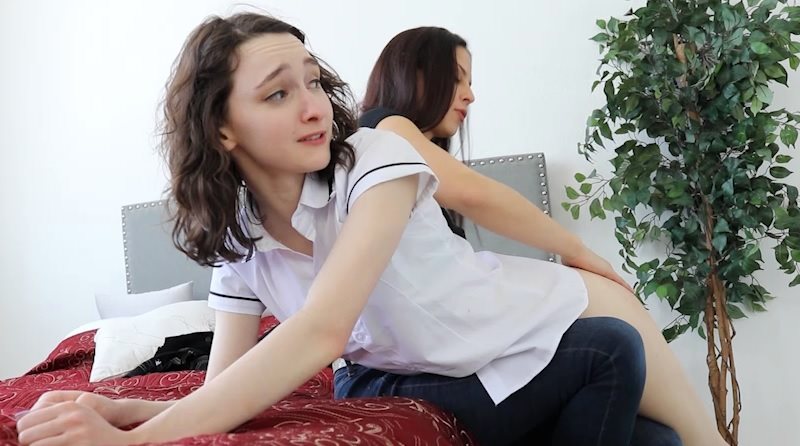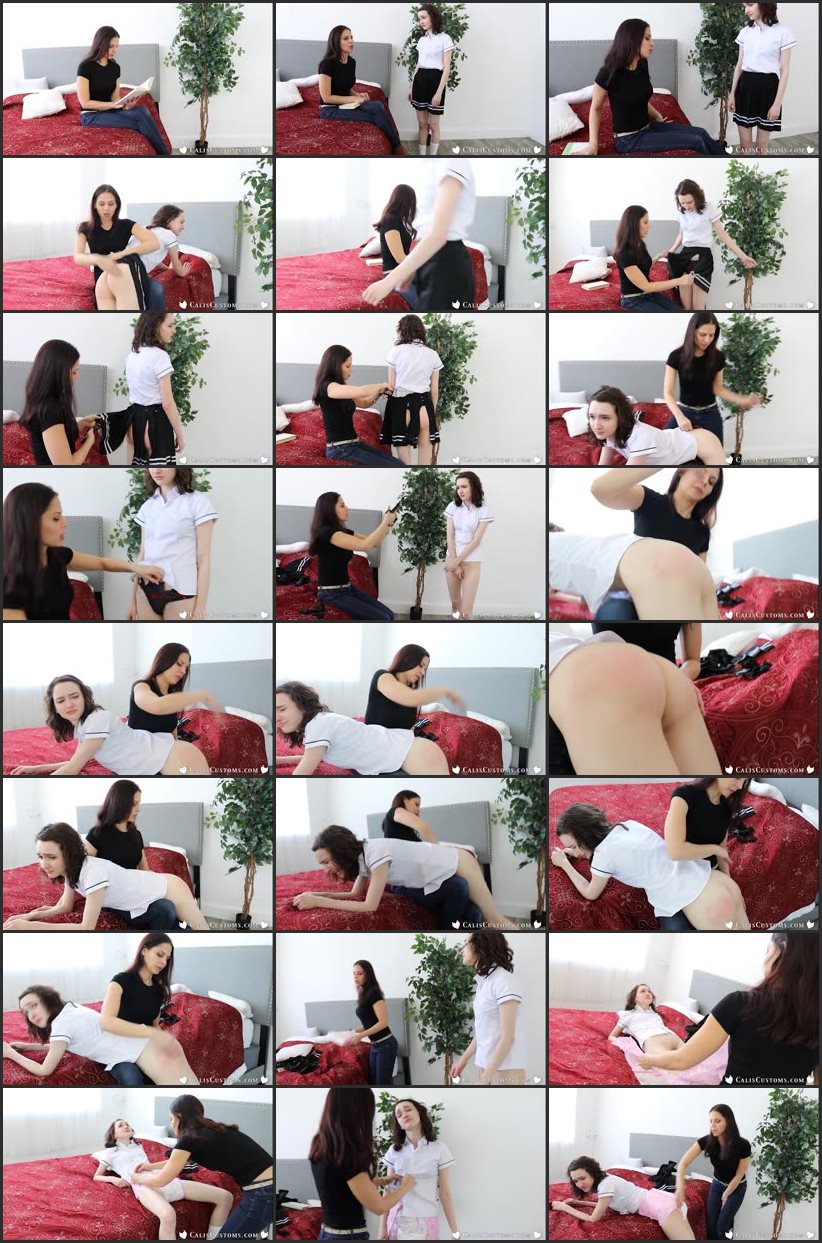 Model:
Angelica Vee, Cali Logan
Position:
Implement:
Studio:
Cali Logan
Format:
mp4
Duration:
00:10:55
Resolution:
854x480
Size:
237,1 MB
Description:
Cali Logan, a very rude rooomate, reads Angelica Vee's diary! GASP! Cali knows ALL of Angelica's deepest darkest secrets! Angelica whines in embarrassment, so Cali makes a little deal with her: Cali will keep all of Angelica's dirty little secrets—so long as Angelica takes a good, hard spanking. Innocently, Angelica bends over Cali's knee, and Cali lifts up Angelica's school uniform skirt to discover… she's wearing a thong underneath!! Cali pulls at the thong and starts a cruel spanking!! Bad girl, Angelica!
Angelica isn't suppose to be wearing "big girl panties" and since Cali knew she was going to be an insubordinate she brought along a pair of scissors! Cali cuts up Angelica's skirt into strips then tears it completely off her!! Cali pushes Angelica down to the bed then pulls on her thong for a strong wedgie and starts up her
hand
-to-ass smacks until Angelica begs her to stop! Her little peachy ass turns as bright red as her little embarrassed cheeks! There's handprints and everything! A proper punishment, indeed!
Cali then takes the scissors to Angelica's delicate lace thong that shreds them to bits within seconds! Cali first cuts the panties off Angelica then cuts them to tiny pieces for good. Cali bends Angelica over her knee all over again for another round of hard, painful spankings! "Are you learning your lesson??" Cali callously asks Angelica. She whimpers back that she is, but Cali keeps right on going. Cali again threatens the idea of sharing Angelica's diary with the world, so Angelica takes the punishment even longer in hopes that everything will remain a secret! Angelica promises to not break the rules ever again!
But Angelica's punishment has only just begun… Cali came prepared to torment Angelica even further. Now that Angelica is panty free, pink to the cheeks, and begging for freedom, Cali reminds Angelica that she has been acting like a big brat—and big brats wear diapers to go night night. Cali unfolds a big, pink diaper and scoots it right under Angelica's bottom and between her legs. She sticks on the stickies and makes Angelica flaunt her new big diaper. How embarrassing!! Cali wants to make it even worse though—she properly punishes her with a harsh diaper spanking!! Boo-hoo Angelica!