Put In Her Place - Cali Logan - SD/MP4
Exclusive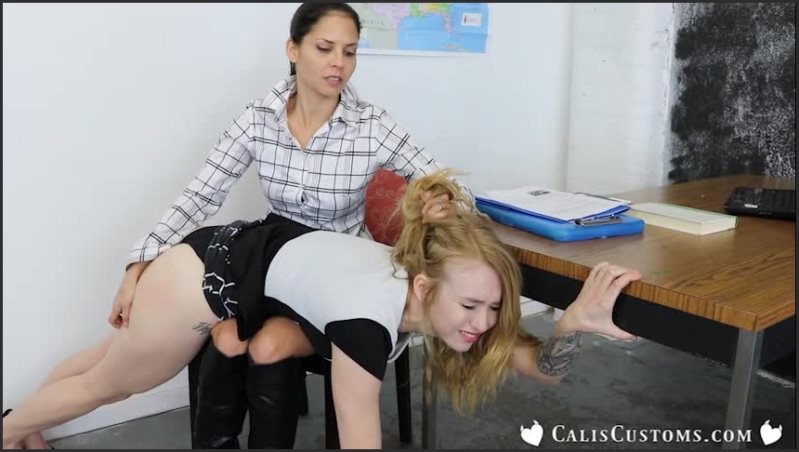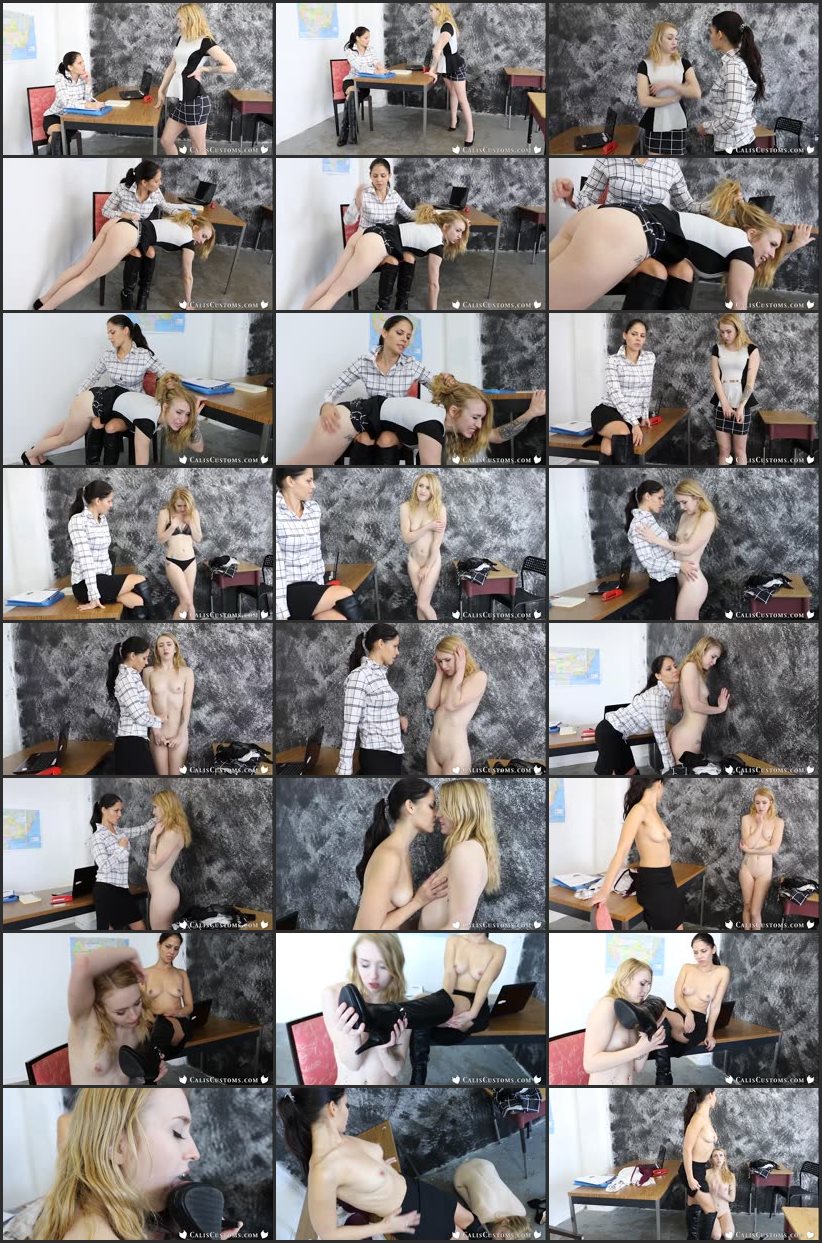 Model:
Cali Logan, Macy Nikole
Position:
Implement:
Studio:
Cali Logan
Format:
mp4
Duration:
00:20:42
Resolution:
854x480
Size:
449,6 MB
Description:
Cali Logan, a VERY strict teacher, sits grading papers, giving Fs, when Macy Nikole, a snarky lawyer, waltzes in ready to give Mrs. Logan an ear full. Quickly, Mrs. Logan stops her to ask where Macy's manors were! Rude! Macy is here for an important purpose though: Mrs. Cali Logan gave her step-sister a LOW grade on an AMAZING essay, and Macy is ready to fight for a better grade. Cali claims that her B- was warranted! But Macy isn't leaving until Cali gives her step sister a A+.
With that threat, Cali grabs Macy by the hair and says, "Now I know who needed the spanking that I offered your step-sister. She's nothing but a spoiled brat, but clearly it runs in the family." Cali then pulls Macy over to a chair, then over Cali's knee, pulls up Macy's tiny skirt, and starts spanking Macy's plump ass!! Macy squeals and cries! She can't believe this is happening to her, a grown, professional woman! As Cali spanks and pulls Macy's hair, Cali asks for an apology, but all Macy does is act like a brat!
Maybe Macy actually likes the spanking! Cali gives it a go until Macy's ass is PINK! Cali then demands that Macy take off all her clothes… Macy does… slowly… and totally embarrassed. Macy shows how truly nervous she is when Cali starts to caress her naked body and grope her all over. Macy slowly starts to warm up as Cali makes out with her, and by the time Cali starts to strip off her top, Macy is ready and waiting to be the perfect little slave. Cali knows that Macy will do just about anything she says—so Cali wants Macy to give the sexiest, drooling boot worship of her whole life, with a surprise ending.