Little Angelica's Tantrum Training - ABDL Spanking - Full HD/MP4
Exclusive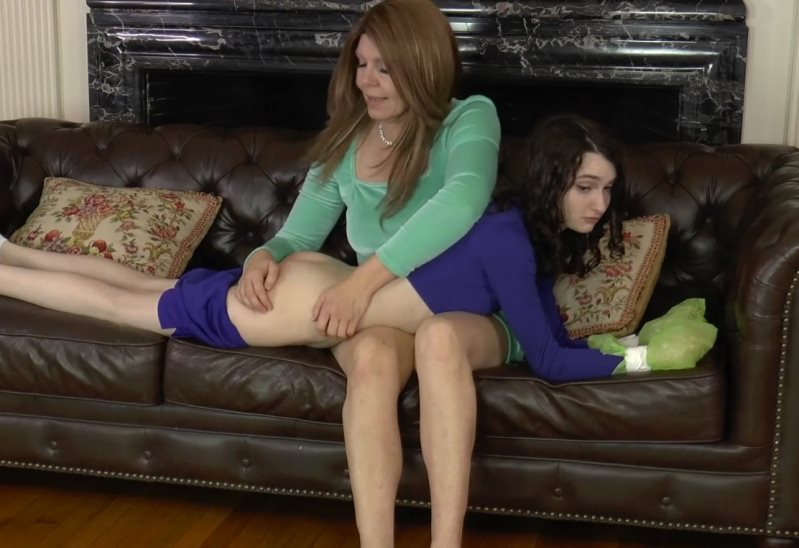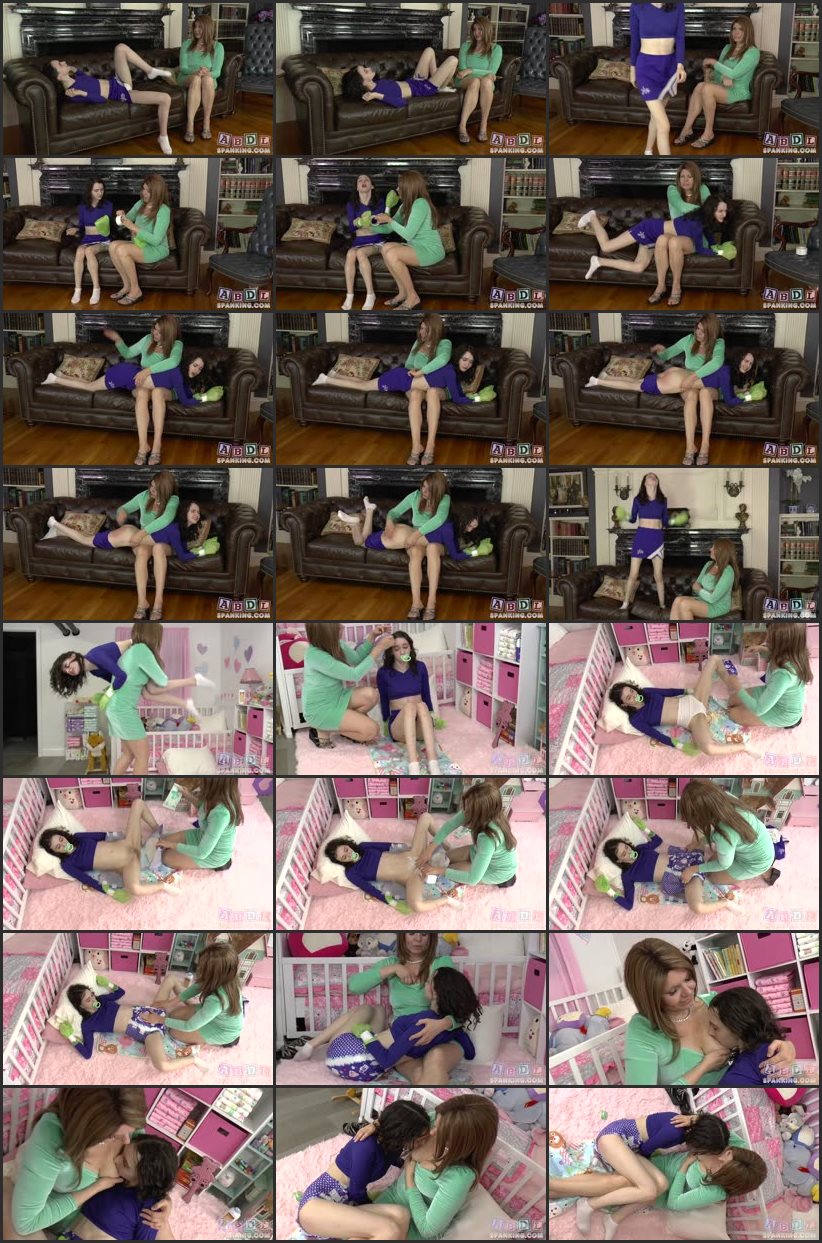 Model:
Angelica Vee, Katherine Worthington
Position:
Implement:
Studio:
ABDL Spanking
Format:
mp4
Duration:
00:08:02
Resolution:
1920x1080
Size:
468,3 MB
Description:
Little Angelica has been a very naughty girl again. Her poor step-mom has been patient trying different ways to get her to behave, but she's at breaking point. Angelica is sat down for a talk as step-mom lets her know that her poor behavior means she isn't going to Cheer Camp. Angelica starts to throw a huge temper tantrum, beating her fists on the expensive leather couch. Behavior like this calls for a new level of tantrum training and maternal humiliation... so she reminds Angelica if she's going to act like a baby, she'll be treated as one! Step-Mom has her fetch the doggie-doo pick up bags and a roll of duct tape, then attaches it to her naughty hands, making little mitts to control those fist-thumping tantrums. Angelica is taken across the maternal lap for a sound
hand
spanking which quickly progresses to a sore red bare bottom spanking!
Again, little stubborn Angelica continues to have a bad attitude by acting out and throwing further tantrums on the couch... this is unacceptable so step-mommy announces she's taking her to the punishment room. Such inappropriate behavior makes it clear why she needs to be kept in diapers from now on! Little Angelica is lifted over step-mom's strong shoulder and carried as she struggles, squirms, and complains, getting her bare exposed bottom a further spanking on the way to the "punishment room" (the nursery where her is to be humiliated).
Angelica has a cute binky placed in her mouth, which calms her down almost immediately. Next is the diapering; soothing words and a thorough powdering of Angelica's private parts are quickly followed with her placed into a nice thick "MyDiaper Blue" crinkly diaper. Now all taped up, she is being a good calm girl. Step-Mommy allows her to feed, offering her full breasts which Angelica eagerly suckles from. This special tantrum training calms Little Angelica down and it appears she is going to be stuck in diapers and treated like a baby for a long time! This is a very special film which you need to see for yourself!