Diapered Until Further Notice - ABDL Spanking - Full HD/MP4
Exclusive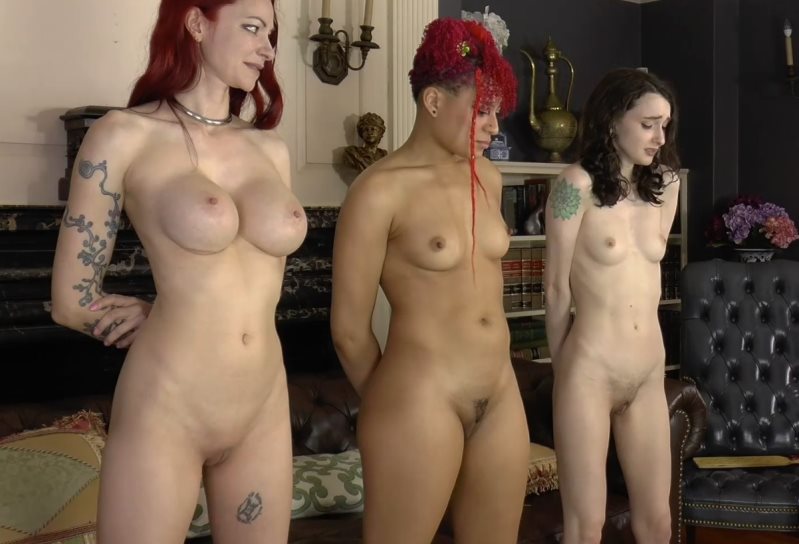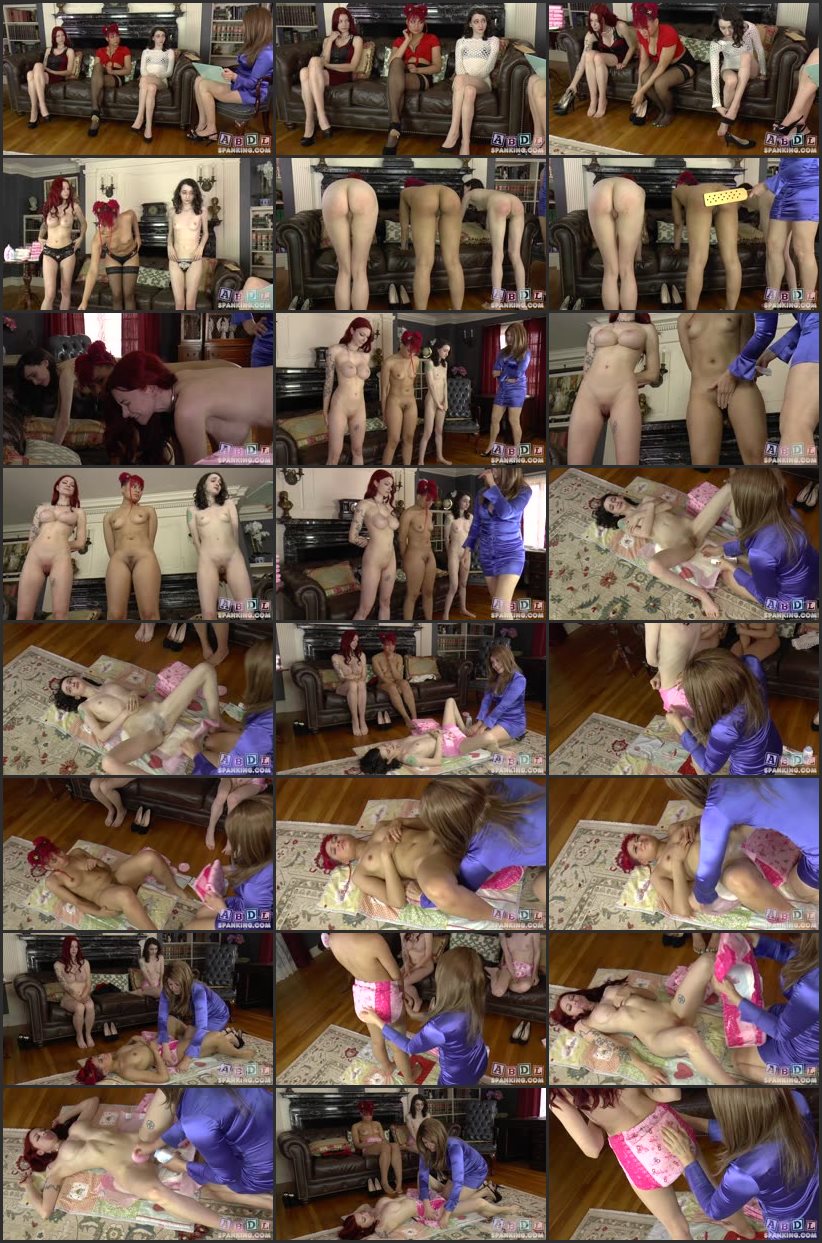 Model:
Miss Katherine, Angelica Vee, Jayda Blayze, Kajira Bound
Position:
Implement:
Studio:
ABDL Spanking
Format:
mp4
Duration:
00:13:47
Resolution:
1920x1080
Size:
807,7 MB
Description:
This is one of our 1st multi-girl films with an introduction with a difference from our very popular "Brothel Discipline" series found on our Intimate Spanking clip store!
Miss Katherine is the brothel's madame and she has called for a special disciplinary meeting with 3 of her girls, Angelica Vee, Jayda Blayze, and Kajira Bound. They have no idea why they are there but soon find out when they spot a stack of diapers next to the couch. Each girl has received many complaints from their customers... Angelica likes to be a pouty baby and pees the bed as well as Jayda who doesn't seem to have any bladder control. Kajira pees during sex and has a smart bratty mouth. Miss Katherine decides to punish the girls in a manner befitting their recent behavior that has elicited so many complaints.
They are told to strip naked then bend over as they are all paddled and meanly pussy spanked side by side before they must watch each other take turns at being treated like a baby... by being age regressed in the most shameful fashion with a real diapering! They are placed onto a changing mat, their bottoms smeared with anti-rash ointment, then their privates are lovingly covered in baby powder, the sweet smell of humiliation wafts in the air as each girl feels the snug, padded crinkling diaper taped up by their madame. She delights in humiliating the girls further, even placing a cute Binkie in Kajira's complaining mouth. She lets them all know they are "Diapered until further notice" and will be working with a new set of clientele that will better appreciate their new embarrassing predicament! This is a hot multi-girl discipline and diapering film you really do not want to miss!