The Paddled Patient - Universal Spanking and Punishments - Full HD/MP4
Exclusive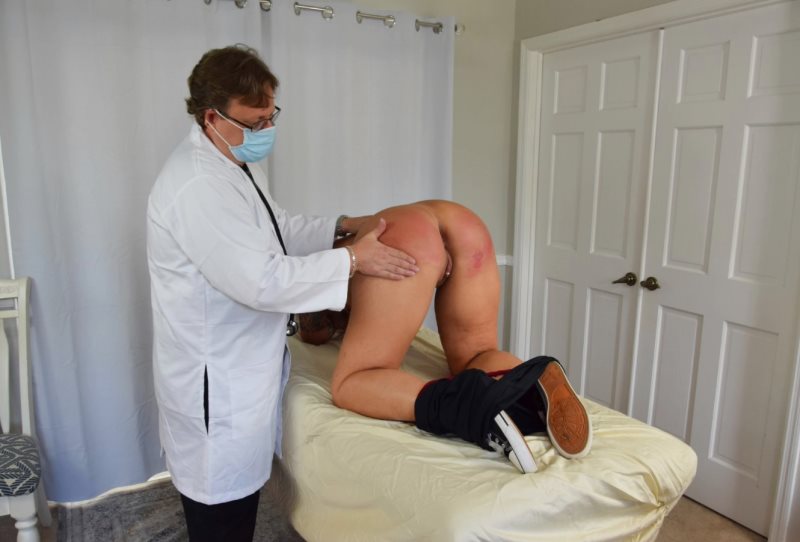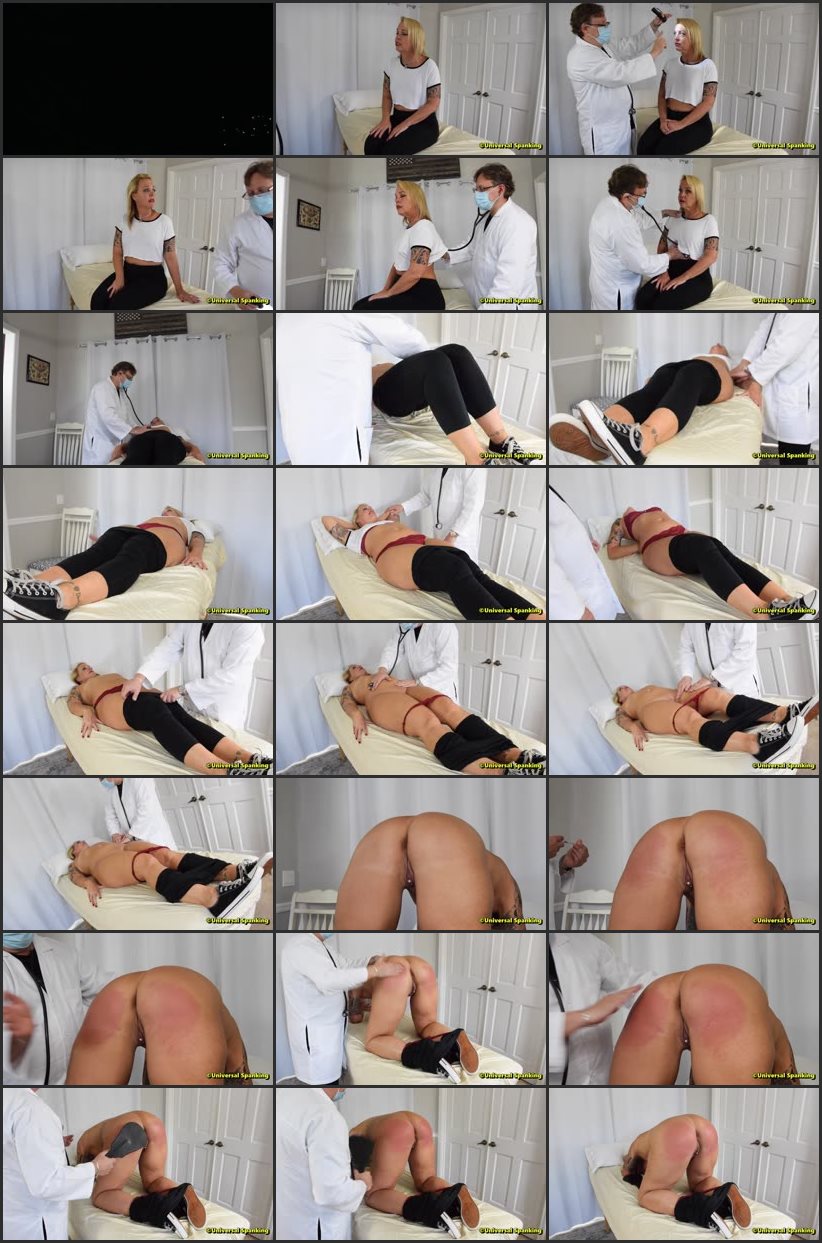 Model:
Kelli Curtis
Position:
Implement:
Studio:
Universal Spanking and Punishments
Format:
mp4
Duration:
00:21:36
Resolution:
1920x1080
Size:
1,1 GB
Description:
Kelli Curtis hadn't been in to see her doctor for a regular checkup in quite some time. Life became busy for the beautiful woman and although she couldn't keep up with having an exam every six months, she was more than motivated to get checked out when the opportunity to take a tropical vacation came her way!
Upon entering the examination room, Kelli began making demands right away. She wanted to get a shot so she could go overseas, however her doctor made it clear that a more thorough exam would be required before any treatment was given. As you'll see, Kelli would be inspected in many ways, in fact she was instructed to strip so that her doctor could make a more well rounded observation. At times the exam was rather light hearted and Kelli even became rather ticklish on a few occasions, though in other moments the woman's doctor took on a more strict tone,...especially when a 'reflex test' was discussed!
Kelli really wanted to jet off on vacation but she'd have to endure the most painful examination that she'd ever been through! Kelli wasn't sure why she was placed
on all fours
and naked in the cold office though she was about to learn how important it can be to be seen regularly as her doctor had always insisted. With her round bottom positioned in the air Kelli soon realized that she was going to be spanked! Was her doctor just angry with her or was taking a spanking becoming commonplace in a medical setting?
No matter the reason, Kelli found herself being spanked hard by her doctor! He used his
hand
to warm up her gorgeous round bottom until it turned a stunning shade of red. In fact, Kelli would find herself being very embarrassed at one point when her anus was being punished, that was truly a humiliating way to take a spanking,...what else would she have to go through in her effort to fly outside the country? Well, that question would be answered when the woman saw a big black
paddle
in the
hand
of her doctor. He would use that mean instrument to whack her bare backside repeatedly!!! Kelli was sore and in pain, frustrated by the whole experience, but if she was medically cleared she could receive a shot that would allow her to be vacationing in paradise.