Chrissy's Ordeal - LBC Fetish - HD/MP4
Exclusive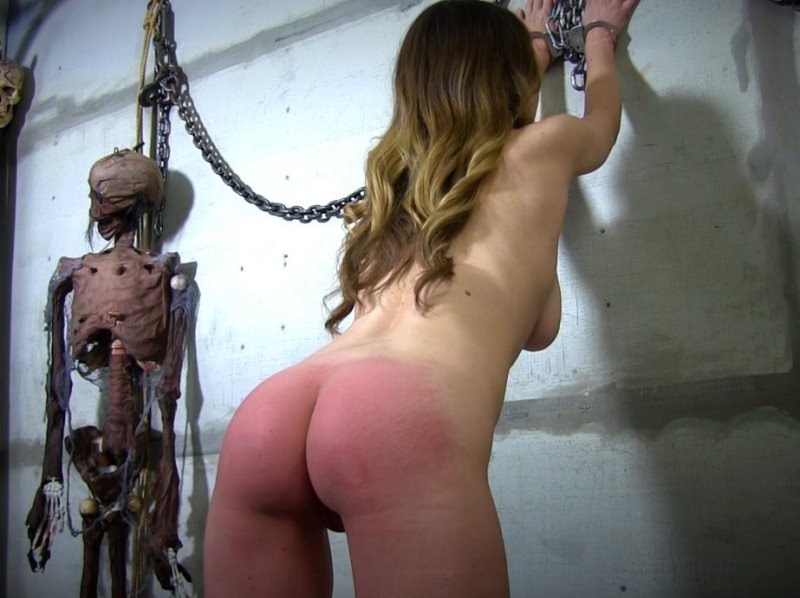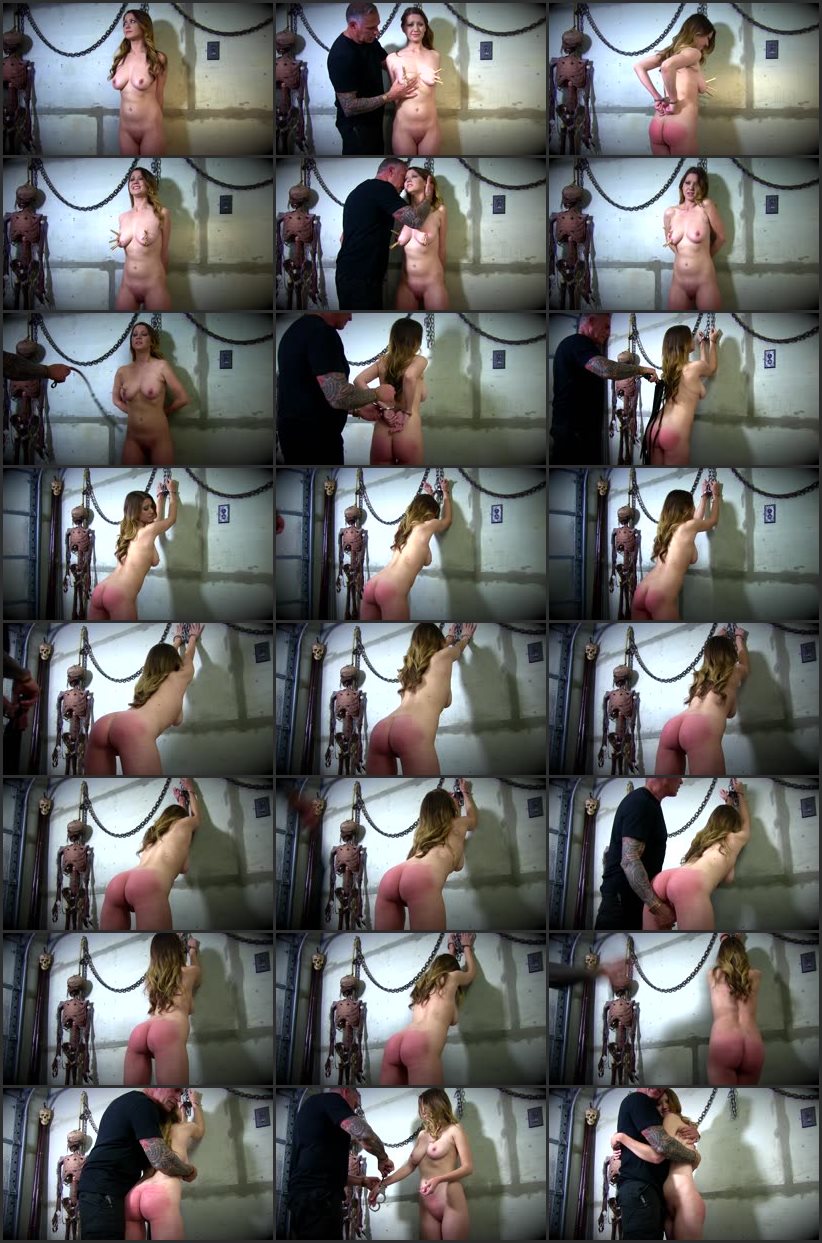 Model:
Chrissy Marie
Position:
Implement:
Studio:
LBC Fetish
Format:
mp4
Duration:
00:28:22
Resolution:
1280x720
Size:
1,2 GB
Description:
Chrissy has already been spanked. I march her into the dungeon, handcuffed and naked...with her reddened ass looking pretty darn cute. I give her a friendly groping and tell her that she's been a good girl so far...to encourage her to continue to be.  I attach to three clothespins to each of her nipples...her look changes from apprehension to consternation, and she grimaces as I jiggle them. Then I show her my short whip and I test it on on her ass. I tell her to face me and open her legs. That way I can whip her pussy. She takes it...and her sweet little shaved snatch turns very pink. Then it's time for the serious business of clothespin removal...with the whip. Each removal is repeated in slow motion. There is no doubt about her reaction...she suffers!  After what must seem like an eternity to her, they are all painfully removed. The relief after is palpable. Her body floods with endorphins...she looks happy! I have her face the wall again and present her reddened ass. I tell her to spread her legs. I drape the leather strands of my
flogger
on her back and ass...they feel soft and sensuous...now. Then I swing the
flogger
up between her legs and smack her pussy. Lightly at first, and then with increasing intensity. She responds appropriately. I pause to softly stroke her...to give her a contrast of sensations. Then more flogging. She makes cute little noises and grunts as her body twitches and jerks.   And even though I'm smacking her ass with everything I've got, she keeps poking it out at me...silently asking for more. I use the Wharton Wheel on her bruised flesh...the tiny needle-like spikes poking her super sensitive skin...offering a contrast from the beatings.  Then the floggings continue...not an 'artistic' flogging...a harsh beat-down with the
flogger
. Including a severe pussy flogging...up between her legs from behind. She groans and suffers...yet she continues to thrust her ass out for more. Then more on her ass and some angry marks emerge. Next comes the short whip...which offers less impact displacement...and more point specific pain. She takes this well too. At long last I unattach her from the wall and she gratefully slumps into me as I offer some 'after-care' comfort. After all, she's been a very good girl!