Ashley And Maria, Fun In The Dungeon - LBC Fetish - HD/MP4
Exclusive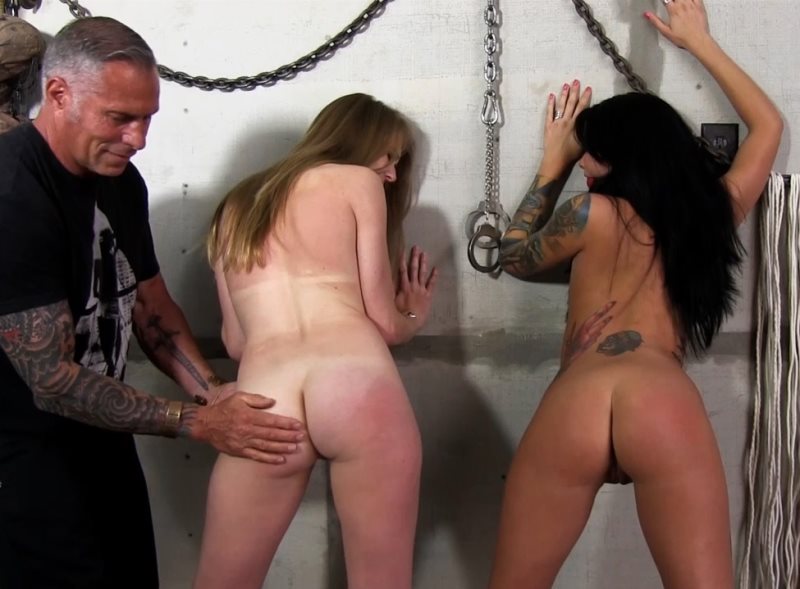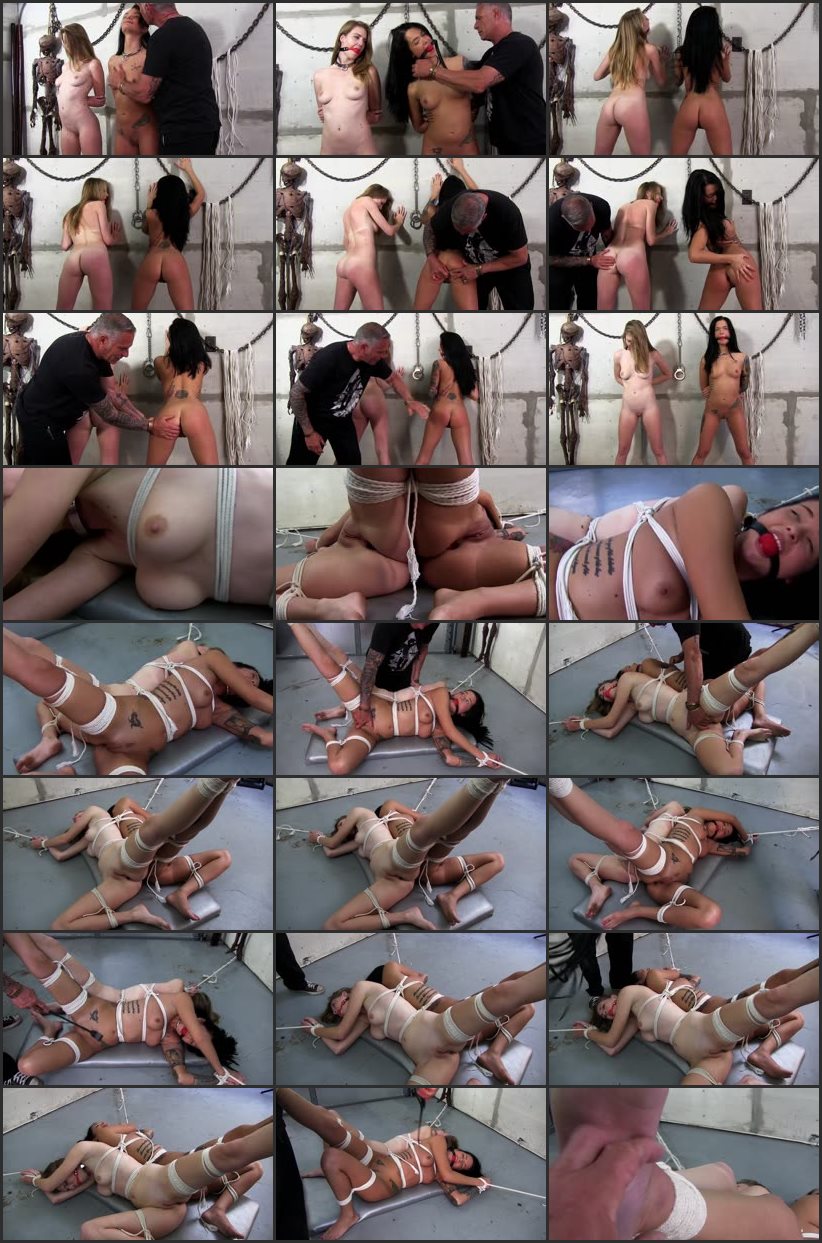 Model:
Ashley Lane, Maria Marley
Position:
Implement:
Studio:
LBC Fetish
Format:
mp4
Duration:
00:31:32
Resolution:
1280x720
Size:
1,4 GB
Description:
Ashley and her friend Maria are here for my amusement today. Naked of course. One pale and blonde, the other tan and dark haired. Both slim and sexy and collared in steel... and ready to do as they're told. I position them up against the dungeon wall...facing me. Arms folded behind their backs, legs apart. I handle both of them. They both react well to my touch...a good sign. Each gets a red ball gag next. Then I tell them to turn around and poke out their asses.  Those are two cute butts crying out for accessories...right?? A bit of fingering with a lubed digit, then a pretty jeweled plug gets inserted...a red one for Maria, and a blue one for Ashley. They bend over and spread their cheeks to show them off. Then they both get a spanking...just enough to make their cheeks nice and pink. Then I tell them to get down on their knees in a nice submissive position...as I get ready for what's next...bondage...Now the fun begins.  The two beauties are are bonding now...rather literally cause they are lashed together tightly, back to back with one leg tied overhead, the other frog-tied. This leaves them nicely exposed. Their little jeweled plugs gleam and sparkle...nestled between those creamy buns. They wiggle, they wriggle, they moan and they groan. I come in to make the experience more interesting for them. I do some pussy mauling and breast groping. I get my
crop
and use it to give them little swats in strategic areas. This appears to have more fun for me then for them...oh well... I add to their discomfort with my
crop
...spending some time smacking them in sensitive areas. I continue with my crude groping...which they enjoy (lol). I tease them with the
flogger
, then I use a more precision toy...the quirt. It's little whippy end is perfect for delivering little stings in carefully targeted spots. Imagine bee stings all over. I'm sure they're not loving this! Oh well...what can they do? They wriggle and moan through their gags...and they endure. Because they're good girls and they want to please me...