Ashley's Pain And Pleasure - LBC Fetish - HD/MP4
Exclusive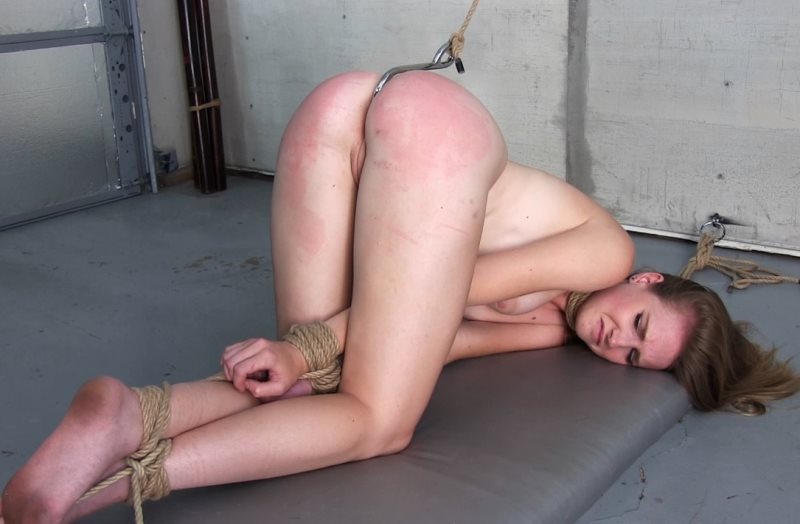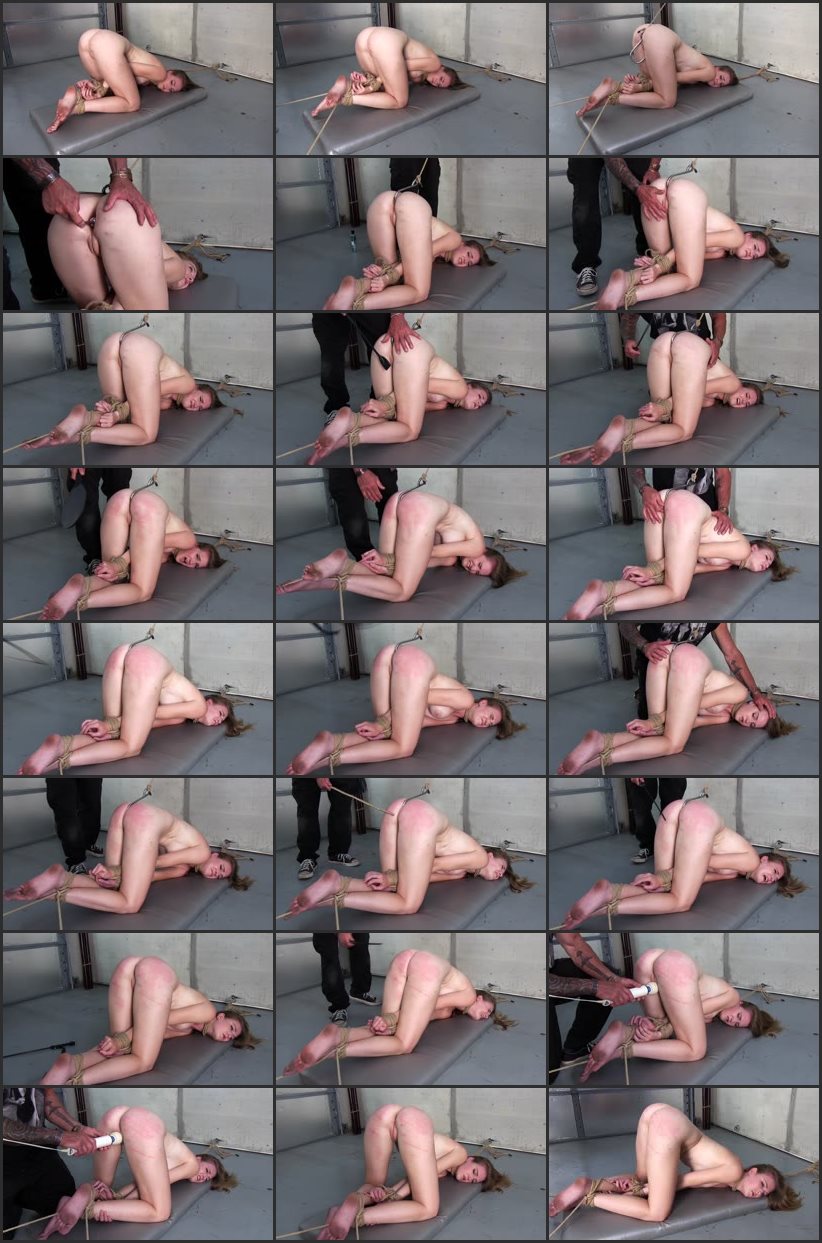 Model:
Ashley Lane
Position:
Implement:
Studio:
LBC Fetish
Format:
mp4
Duration:
00:35:02
Resolution:
1280x720
Size:
1,3 GB
Description:
Ashley awaits her fate patiently...and with a bit of trepidation. She secured by the throat to an anchor on the wall. Her wrists are lashed to her ankles, and she's positioned well...ass up and ready. I grope it a bit...can't help myself...it just looks so inviting. I notice her feet moving a bit too freely, so I tie them back to a couple of anchor points in the floor. Now she's effectively immobilized. But I decide to add yet another restraint...the 30mm steel anal hook. I drape over her ass so that the impact sinks in, as I tie it off to the wall. She grimaces as the cold steel touches her pussy, knowing full well that it soon will be into her tight ass. I pour a little lube on her and stick a finger in her ass. Yep...it's tight. She makes little noises as I wiggle it around. She's as ready as she's ever going to be. Without further ado I press the sizable steel ball into her ass. It doesn't go in easily...but in it goes...and she makes a series of 'funny' faces. And when I tighten the rope to the wall...she makes a few more noises. Then it's time to make her move a bit. I use the
single tail
whip to sting her ass. She doesn't have room to move...but she can't help trying...and every move just pulls that hook into her more deeply. Her skin is already showing the marks of her punishment...and she's far from done. I work on that ass with the rubber
cane
as she makes cute little sounds, and looks pretty miserable. Then I administer some good whacks with the
paddle
...which really turns her ass bright red. An old fashioned
hand
spanking is also given...and some vaginal fingering to send conflicting messages to her endorphin filled brain. The quirt is fun too...the little stinging whip that feels like bee stings. Ashley gets the full treatment...so the
flogger
is next. And last but certainly not least is the thick
leather strap
. This thing hurts worse than anything else and Ashley's reaction tells the whole story. Next... she's on her knees...stretched in two directions...by the neck pulled forward, by the hands and feet pulled to the rear. And the hook in her ass tied to the wall. She doesn't have a lot of 'wiggle' room, and every 'wiggle' causes that steel hook to pull her sore ass open further. So she's ready for a bit more pain...before she gets her reward. The bamboo
cane
is nice...well maybe not 'nice', but it does what it's supposed to do. As does the rubber
cane
. And the
leather strap
. Ashley can take punishment, so I don't hold back. I want reaction. And I get it...an unexpected reaction. After a painful stroke, Ashley loses it ...she squirms and falls over on her side...which as one can imagine, causes the anal hook to dig in deeply. She lies on her side and makes noises like a wounded . I upright her and tell her that was a bad idea to roll over...silly girl! I give her a break and pull out the hook. She's in pain...but not damaged. So the beatings continue...:) And then finally...I use the Hitachi...pressing it into her sweet little shaved snatch till she cums. Then I leave her there to cool down and think about what I have in store for her next.