Audrey Noir Again - LBC Fetish - HD/MP4
Exclusive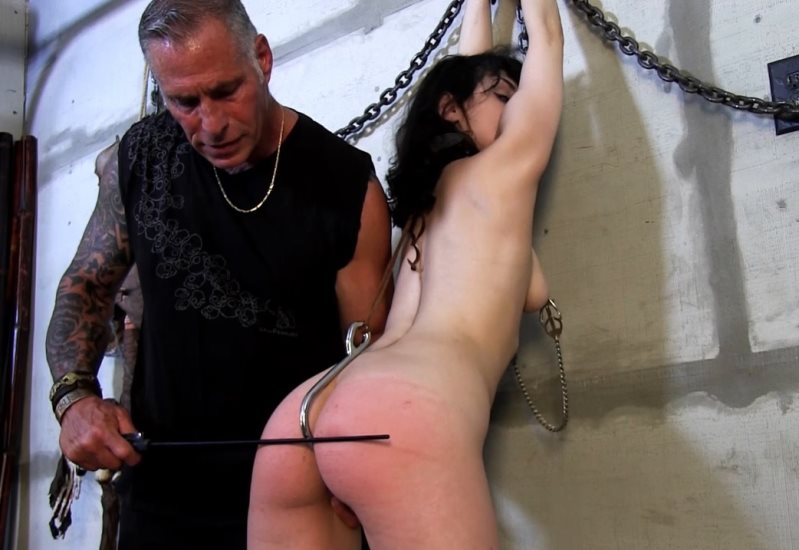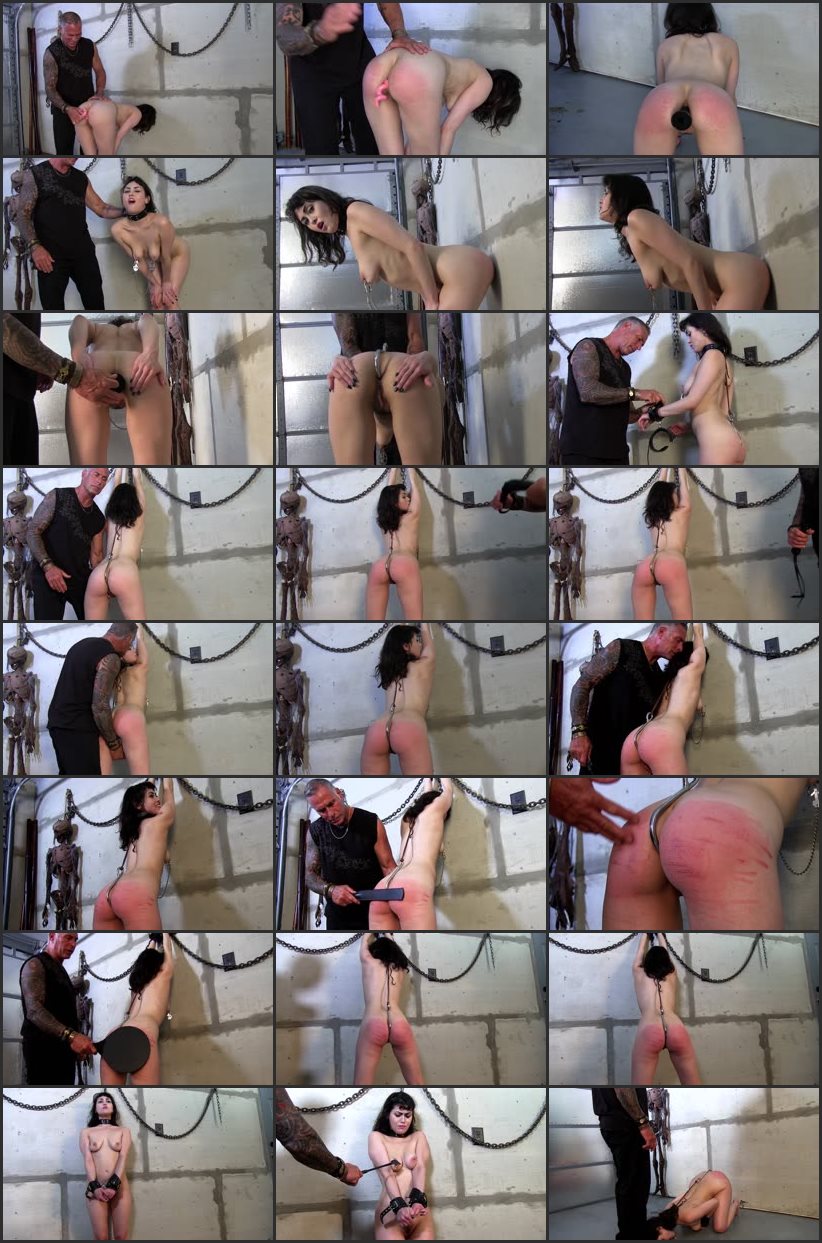 Model:
Audrey Noir
Position:
Implement:
Studio:
LBC Fetish
Format:
mp4
Duration:
00:36:58
Resolution:
1280x720
Size:
1,6 GB
Description:
Audrey has decided to return. She's been busy shooting porn and has decided to return to her roots. She's a submissive masochistic slut. so I can't argue with that. I walk her in naked and turn her around. She's got a pink pig tail butt plug up her ass. I tell her to make piggy sounds. She snorts and giggles. I leave some pink
hand
prints on her white ass as I spank her. Then I pull the plug (haha) and stick it right in her mouth to hold. I have her get on her knees, ass up and I shove a large black dildo up her ass. Then I put her against the wall and have her bend over and use the wall to push it all the way in. She grimaces and makes fun little sounds...but she's an obedient little slut. Then I clover clamp her nipples and have her suck on my fingers. Finally I pull out the dildo and insert a large steel anal hook for more fun...  I put leather shackles on her hands and attach then overhead. I instruct her to spread her legs and poke her ass out. Now it's time for a nice little flogging. A few light strokes, then I lay it on hard. I know that this little slut can take some punishment so I don't hold back. Her ass cheeks start to get nice and red. There's b/w slo-mo sequence that's very nice. Then it's time for the
cane
. I know she hates being caned...which makes this even more fun. Lots of little taps, then it's time. I whisper in her ear..."I'm not gonna lie, this is gonna hurt". That way I fuck with her mind before I fuck with her body. I have her count the strokes. "one sir", "two sir". I give her 10 strikes, and each one leaves a mark. You can easily see the angry red welts. You can imagine that with the 30 mm anal hook imbedded in her ass, and the clover clamps digging in to her nipples...there are a lot of sensations flooding through the little slut's body. Then I give her red ass a little pat as she looks over her shoulder and smiles. She's in a happy place...for now...until I use a thick
leather strap
to further brutalize poor her already battered ass. I make her count the strokes...and I make each strike a good one. I want her ass to wear marks for days. I then use some rubber tubing to add a few different marks...and then I flick her with the
single tail
whip. She is the getting the full treatment today. I turn her around and take off her nipple clamps. and immediately put a clothespin on the tip of each nipple. She looks apprehensive because she knows what's coming. I get my
crop
. It's time to remove the clothespins...in a challenging way. It's as challenge for me because she's a bit squirmy...doesn't want to stand still. That makes target acquisition somewhat problematic. WHACK!!!!!! One down. She cringes and grimaces. It really hurt her. The second one is more of a challenge. I whack it a few times as she makes horrified facial expressions. I have 'mercy' and pull it off. I let her show her gratitude by kneeling and putting her face on my feet. Done. Happy slut.