Bambi Gets Used - LBC Fetish - HD/MP4
Exclusive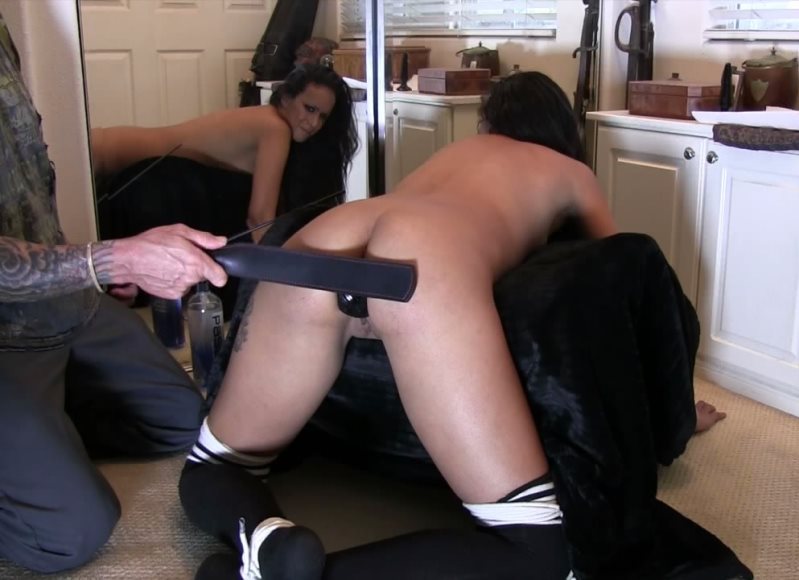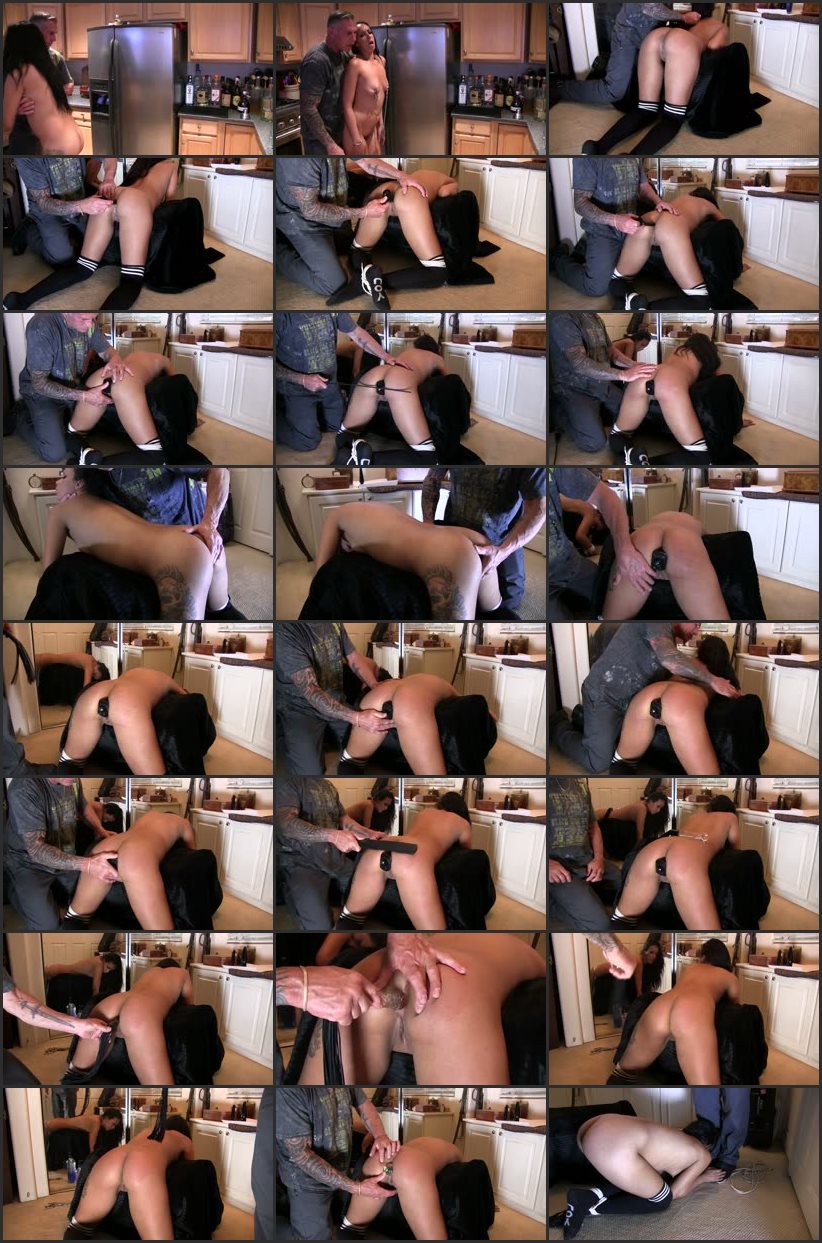 Model:
Bambi
Position:
Implement:
Studio:
LBC Fetish
Format:
mp4
Duration:
00:37:58
Resolution:
1280x720
Size:
958,6 MB
Description:
Bambi is the slut I ordered...and she shows up willing and eager to be used and punished. I have her strip in the kitchen and I grope her a bit. Then I attach some really harsh clover clamps with weights attached. She doesn't much like them at all. I have her bend over and I spank her...so the weights move...then I pull her hair and march her to the other room I have her bend over the ottoman so her ass is nicely exposed.I give her a break and remove her clamps... She's grateful and has no complaints when I spread her ass and stick in a medium sized butt plug. I work it in and out a bit. Then it's time to tie her to the ottoman...legs crossed, knees tied to the legs and arms tied to the front legs. Nicely vulnerable and exposed. Her tight ass keeps the plug out so I decide it's time for the large plug. This one doesn't go in as easily...but it stays in...at least till I decide to pull it out...and stick it back in....Then I caress her with the heavy
leather strap
I'm going to punish her with... I use it...and believe me...it delivers some serious impact. Then rubber
cane
for variety's sake. I pause every now and then to stroke her ass and work that big plug in and out a bit...just for variety's sake...After she's cried for mercy ...I finger her pussy a little to reward her. She thanks me like the good submissive slut she is. Then I go back to whacking her ass...because it's good fun, and she knows it's what she signed up for. I know what I'm doing to her hurts, and she suffers while it's happening...but in an odd way, she enjoys it...and the warm feeling when I stop and the endorphins kick in. But...I'm not done...She gets her little asshole stretched a bit with the big plug before I use the
leather strap
to whack her ass...Then I lay all the punishing toys next to her and tell her to choose one that I'll finish with. Knowing that no matter which one she chooses...it's going to hurt... She chooses the most benign...the
flogger
. Something she wasn't counting on...the
flogger
has a thick glass handle...hmmm, what can I do with that? Yep...out comes the plug...and in goes the handle...as far as I can push it. Then Bambi has a nice tail. I tell her to wag her tail, and she shakes her ass...very cute! Then I pull the handle out as I spread her cheeks...in and out...and she gapes nicely. Finally it's time to give Bambi her final punishment. I have her count the strokes...10 in all. I make them hard stokes and she has a hard time focusing...And then...she's done. After she's untied, she thanks me and tells me she enjoyed it and then crawls to me and rubs her face in my crotch and then kisses my boots as she thanks me again. This was not a 'scripted' moment...but definitely appreciated. She's a good girl. I'll use her again.