A Blistering In The Barn - Universal Spanking and Punishments - Full HD/MP4
Exclusive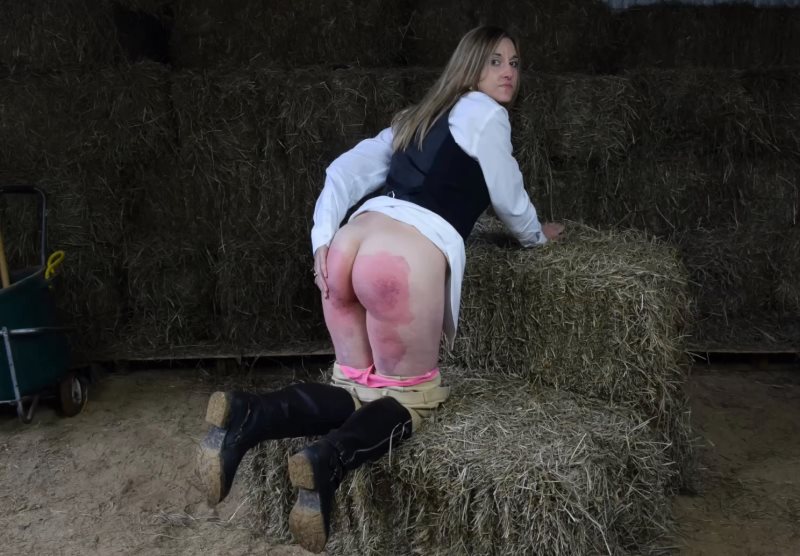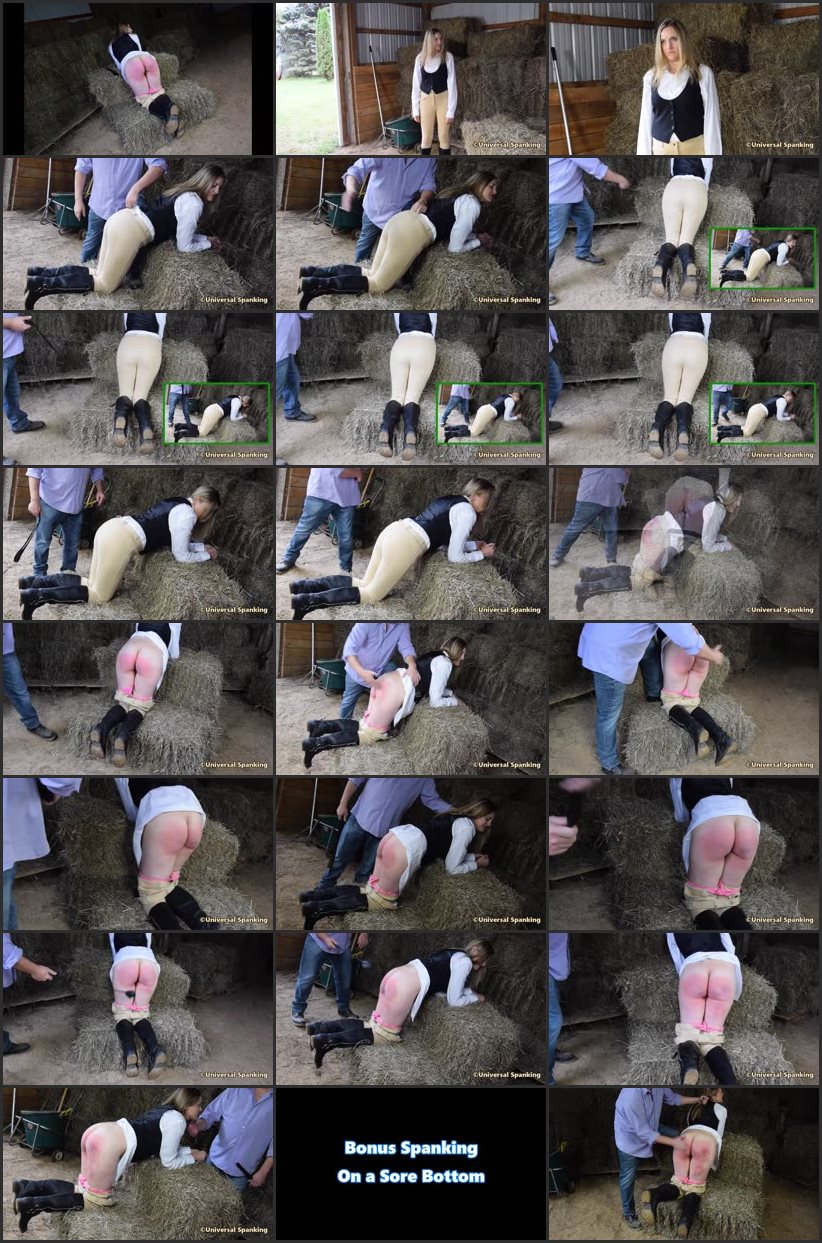 Model:
Shy Sky
Position:
Implement:
Studio:
Universal Spanking and Punishments
Format:
mp4
Duration:
00:13:41
Resolution:
1920x1080
Size:
702 MB
Description:
Living out in the country has its advantages,...lots of fresh air, beautiful scenery, and of course a wholesome lifestyle. Shy Sky loved almost everything about it, especially when she could spend time riding the horses. Of course there are a lot of challenges about life away from the city and it takes a lot of hard work to keep a ranch up and running. Plus, if a girl isn't on her best behavior she's likely to get her naked backside strapped in the barn!Shy had a lot of chores to keep up with and in the previous week she was less productive than she had normally been. The girl did stack some hay a few mornings ago, but when she came in the barn some of the bales were piled on the ground. At that point Shy received a scolding from her step-dad and it was made clear to her that she would need to be more attentive and responsible to her duties. Shy was then instructed to bend of the piled up hay and stick her bottom out for a stern punishment spanking!As Shy assumed the position she felt butterflies in her stomach, she knew that her bottom was going to get lit up on that afternoon. The punishment began with smacks of the
hand
to Shy's behind. She was wearing tight jodhpurs and they didn't offer much protection at all. Shy would be spanked with the
hand
and with the
belt
in those pants, though she knew that if her step-dad was riled enough to chastise her backside, she was bound to take licks on the bare as well!Bare bottom spanking not only hurts, but it has the ability to really focus a girl. Once Shy was bared she was spanked with the
hand
again and given a long set of licks with the old leather
belt
! It was so painful for Shy and she cried out several times, in fact her pleas could be heard in the house though the entire family knew that her bottom deserved to be welted. To put a strong emphasis on the lesson being taught, Shy would also have to endure a thorough cropping on her bare cheeks and thighs! The stinging strokes of the riding
crop
brought Shy to full attention, she never wanted to have to take punishment like that ever again. The well punished girl knew that if her step-dad had to deliver licks to her again that week she'd be in serious tears. Let's hope for Shy that she didn't get in any more trouble.