Climbing The Ladder - Universal Spanking and Punishments - Full HD/MP4
Exclusive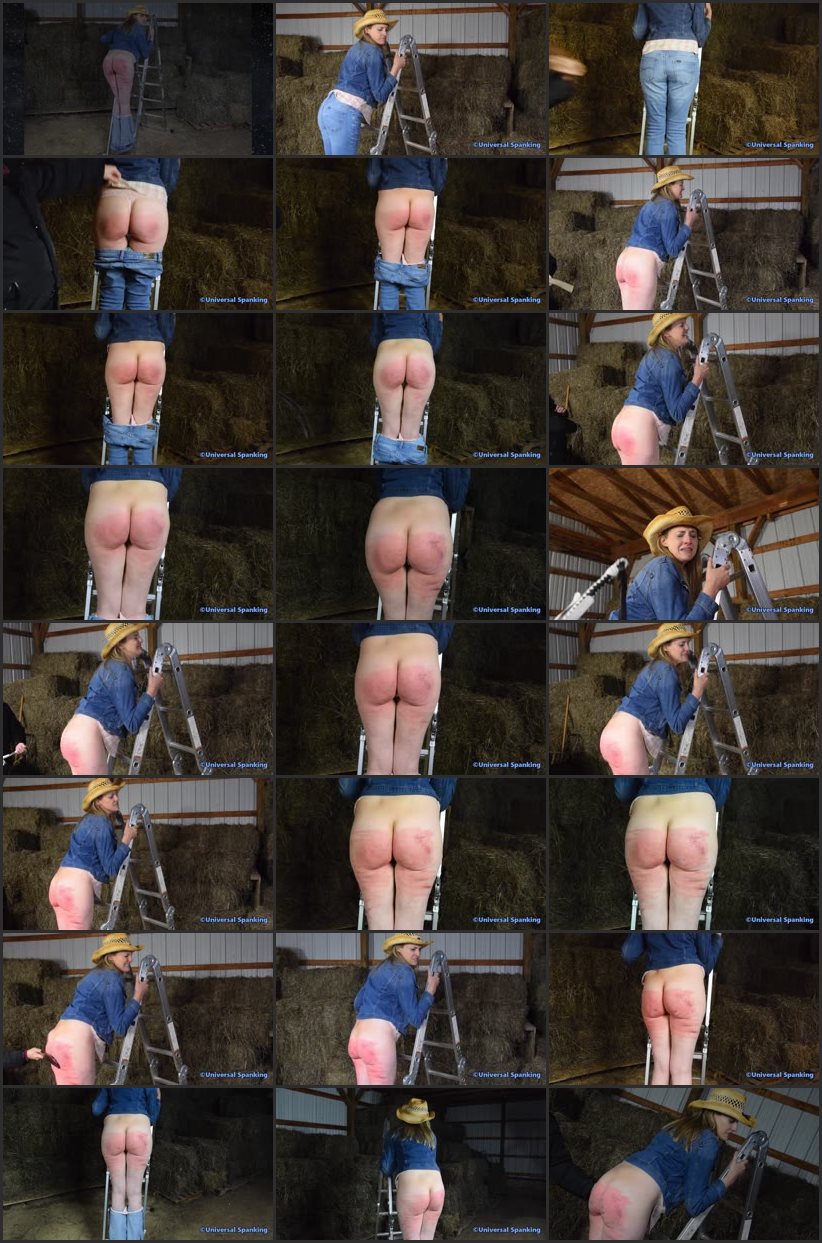 Model:
Shy Sky
Position:
Implement:
Studio:
Universal Spanking and Punishments
Format:
mp4
Duration:
00:15:23
Resolution:
1920x1080
Size:
1 GB
Description:
Recently, Shy Sky was absent minded and neglectful of her duties on the farm, so she received a "blistering in the barn". Her step-dad made it very clear that if he was put in the position where he had to punish her anytime soon she would be given a much harder spanking. Well, it wasn't even a week when Shy ignored clear instructions to put her horse away and hurry herself into the house. Such direct disobedience would earn Shy a trip up the ladder for a painful punishment that she'd surely remember for years to come!Shy knew when she was instructed to climb the ladder in the barn that her bottom would be thoroughly roasted. A razor strap was the first implement that was used on Shy's jeans covered bottom. It wouldn't be long though before the girl's backside was bared for more stern strokes with that cruel strap! A quirt would be used after that to thoroughly whip Shy's bare bottom and thighs, her cries could be heard up to the house. It was an emotional spanking, a lot of tears would be shed, but such discipline was often necessary on the farm, it fact it was a common tradition.Her bottom was so sore, but Shy knew not to reach back. It was best just to get the licks over with and to console herself later. That day a
wooden paddle
would be applied to Shy's backside and those swats hurt! Those licks with the board burned, but Shy had other worries on her mind, she was about to be caned. Those strokes set her beautiful yet swollen bottom on fire. There's no surprise that Shy wouldn't have to be spanked for several months after the discipline she endured that day, she just needed such a reminder to keep her focused the important tasks at
hand
.