Paddled For Bad Behavior (the Indecent Punishment) - Universal Spanking and Punishments - Full HD/MP4
Exclusive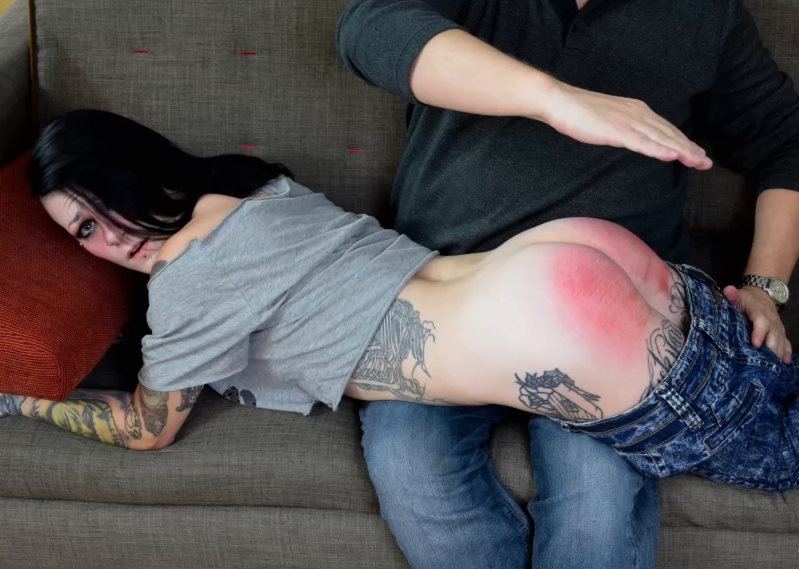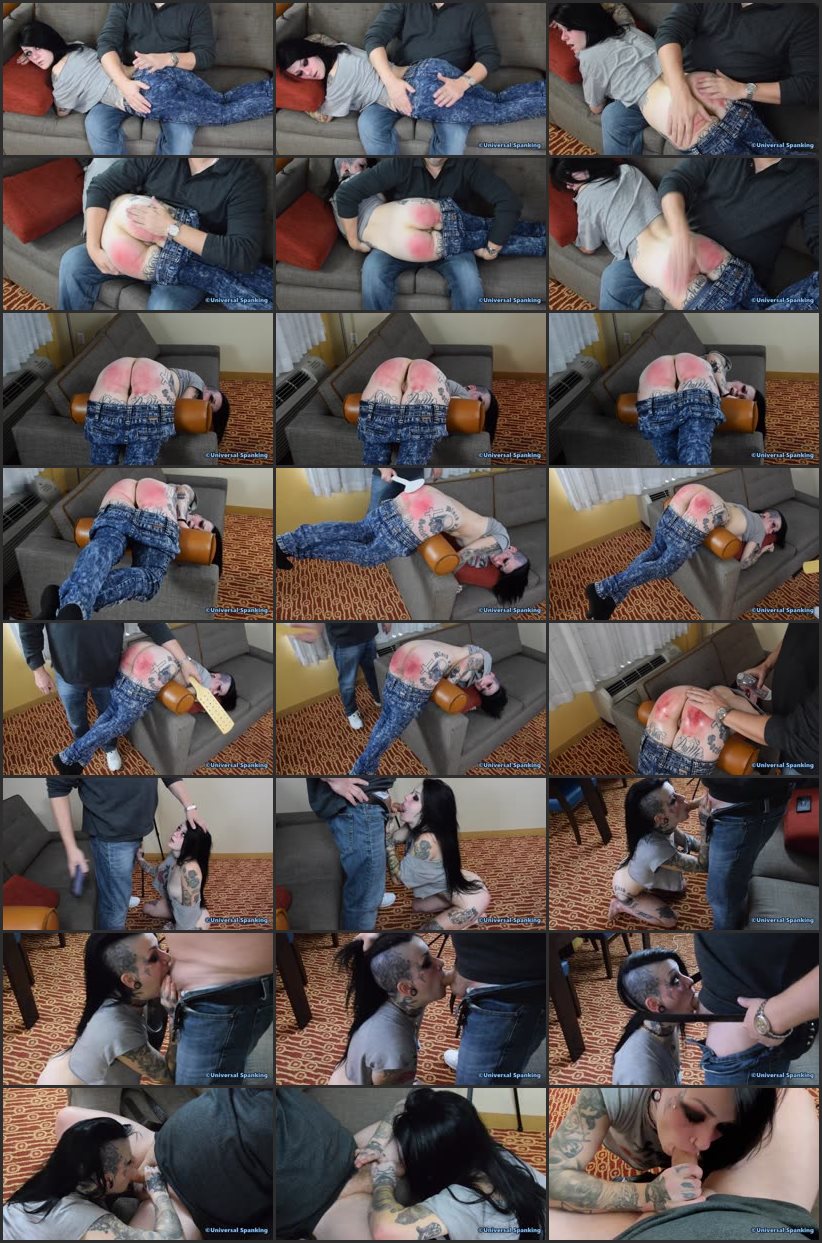 Model:
Mallory Maneater
Position:
Implement:
Studio:
Universal Spanking and Punishments
Format:
mp4
Duration:
00:26:56
Resolution:
1920x1080
Size:
1,4 GB
Description:
As we learned in "Spanking the Obedient Girl", Mallory was becoming a well mannered young lady by bending over and baring her bottom for a regular maintenance spanking. She used to be poorly behaved and defiant, though it seemed that Mallory was at her best when her behind was swollen and sore. It could be said that her family was getting along better than they ever had, but then something happened that would change their household forever!During Mallory's most recent maintenance spanking her step-dad listed out all of the little things that she would be spanked for as the girl didn't dare make big mistakes anymore. First, there would be an
otk
spanking that would see Mallory spanked in her tight jeans and then on her naked tight bottom! Next, Mallory would be
bent over
the arm of the couch for some more painful discipline as she would tend to be on better behavior when the licks were on the harder side. There were a lot of painful strokes with a
belt
and a riding
crop
, her step-dad found that he'd rather be strict than to have to punish Mallory for the same offense twice.Mallory's cheeks were turning a deep shade of red and she was only part way through the punishment. A long and round plastic
paddle
would prove very efficient as the girl would plead for leniency. However, a heavy split
leather paddle
and a
wooden paddle
with holes would be the final implements used to chastise Mallory, the both of them left the girl feeling teary eyed and hot to the touch. Later, Mallory would be seen kneeling before her step-dad and apologizing for the mistakes she had made when a call came in with bad news. Mallory had made some big mistakes and there was no way she would be allowed to live at the house any further.Mallory panicked and had to think quick, what was she going to do and where would she go? The girl had always carried some taboo thoughts in that dirty little mind and in an effort to keep her residence she unzipped her step-dad's pants! Out came his cock and she quickly stuffed it into her mouth and began sucking like it was the most important thing that she could be doing in that moment. Mallory's step-dad protested at first, though the girl confessed that she really didn't need a step-dad anymore as much as she needed a disciplinarian. Before they knew it they'd both agreed on an indecent idea, Mallory would now be spanked when necessary, but she would also suck cock when instructed to do so. Certainly this wasn't a traditional punishment situation, but it would bring peace to their home.