Fairy Tails Of The Unexpected - dreamsofspanking - Full HD/MP4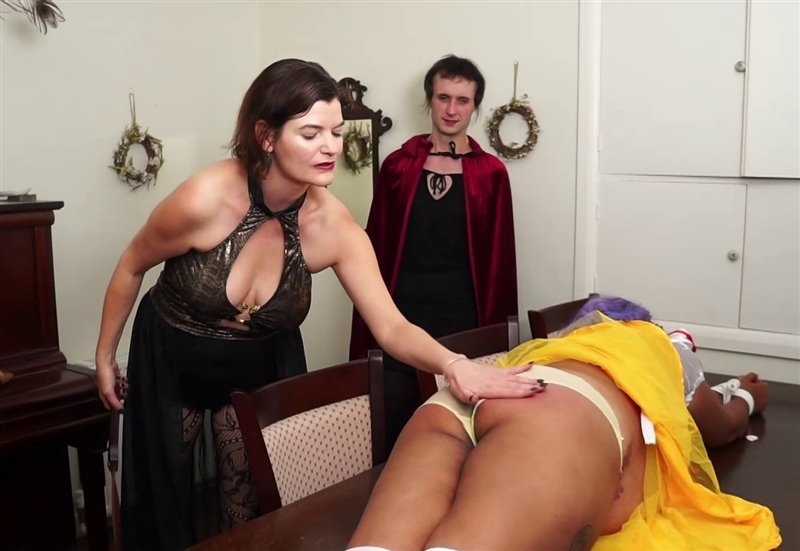 Video 1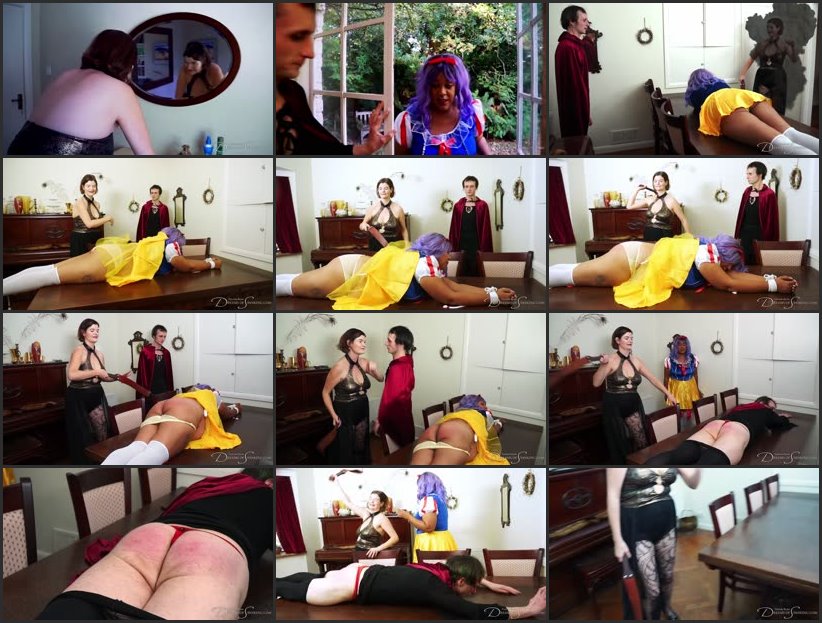 Video 2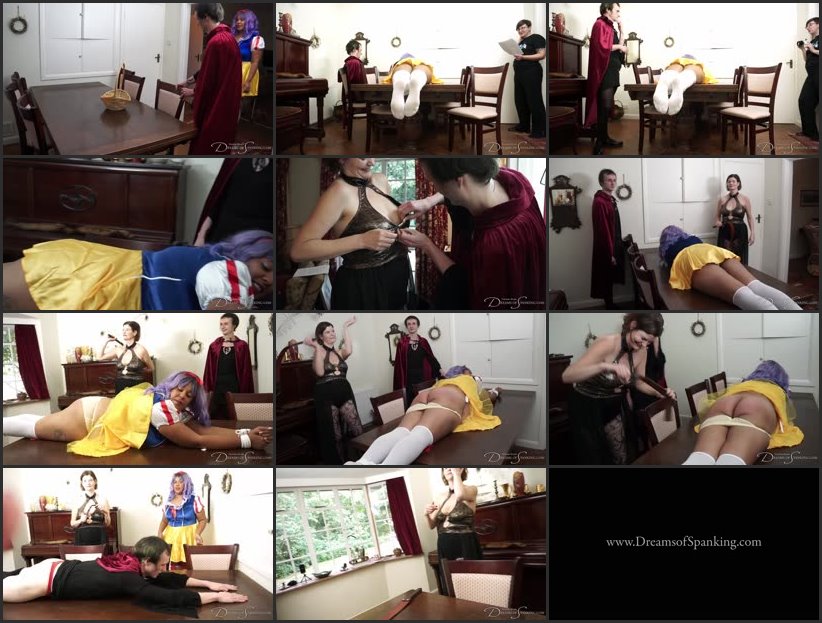 Model:
Alana Belle, Clara Hewitt, Vee Price
Position:
Implement:
Studio:
dreamsofspanking
Number of videos:
2
Format:
mp4 (zip)
Total duration:
00:23:27
Resolution:
1920x1080
Total size:
982,4 MB
Description:
Alana Belle, Clara Hewitt and Vee Price co-star in this fantastical fairytale about faith, betrayal, and a good hard leather strapping on a princess's bare bottom.
When sweet, trusting Snow White comes across Red Riding Hood's cottage on her journey through the woods, she thinks at first she's met a kindred spirit. Red, though, is a little more pragmatic: as soon as they realise this is the girl from the Queen's Wanted posters, they don't hesitate in contacting the Castle and claiming their reward. And when the Queen shows up in person to collect her wayward charge...well, that's an honour all by itself!
Within minutes of the Queen's arrival, she has Snow White tied up and stretched out over Red's kitchen table for a sound punishment beating beneath her flimsy little skirt. Snow's beautiful, round bottom is quickly the shade of Red's favourite travelling cloak as she wriggles and squirms against her stepmother's bonds. When asked about the promised reward, the Queen only laughs: "You get to watch me punish my naughty stepdaughter!", she exclaims. "Isn't that reward enough?" 
It's all too much for poor Red, appalled to see their home used for such salacious disciplinary methods. They try to intervene on Snow White's behalf - but all they succeed in doing is earning a royal spanking of their own! Whimpering and begging under the Queen's
leather strap
, Red is more certain than ever they made the wrong call - and their backside, like Snow's, is paying the price.
Behind The Scenes: A scene this fantastical requires some shenanigans backstage to pull it all off, so we've got a bumper reel of bonus content for you this week. Highlights include Vee's talent for shibari, Clara's amazing evil cackle (apparently Wicked Stepmother is the part she was born to play!) and the raucous laughter on set in the aftermath of the most dramatic death scene we've ever shot...