Party Girl Strapped! - Universal Spanking and Punishments - Full HD/MP4
Exclusive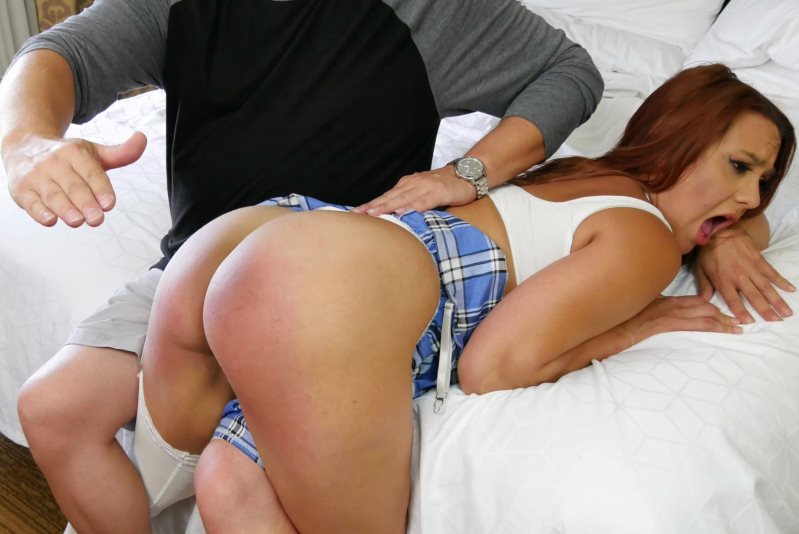 Model:
Maria Jade
Position:
Implement:
Studio:
Universal Spanking and Punishments
Format:
mp4
Duration:
00:18:56
Resolution:
1920x1080
Size:
995 MB
Description:
Maria and her step-dad have built a bond since ever since she moved back home. The girl needed a stable environment so she could make a real effort to earn good grades and become better behaved. There certainly had been signs of progress in the first few weeks since her return, though you'd be surprised how often this girl needs a bare bottom spanking! Recently, Maria's step-dad received a shocking call from her school...it seems that his step-daughter had been in a fight with another student and was given suspension!. Mr. Jade hurried home to see what happened only to find Maria dressed wildly inappropriate. Besides that, she made a convincing argument that she should've been able to protect herself and that she'd been bullied, but Maria had apparently took her retaliation too far.Beyond the fact that Maria had been in a fight she also had a very smart mouth, so as you would expect her step-dad pulled the girl over his knee for a stern spanking! Maria was sure that she wasn't going to get in any trouble, but within seconds of going
otk
Maria's big shapely bottom was bouncing as it was given a long and hard spanking with the
hand
. Mr. Jade had no doubt in his mind that Maria had earned a strapping, though he would give the girl extra licks after discovering sexual toys under her pillow!Maria would be stripped naked and positioned laying flat on her bed. She would first be given swats with a thin
leather paddle
that stung her tender cheeks.  Later, the girl would be given strokes with the riding
crop
. Certainly a cropping hurts on a naked bottom, but Maria would also have to hold her butt cheeks open for a cropping on her pussy and on her anus too!!! That riding
crop
hurt Maria in very private areas though the punishment wouldn't be finished until the pretty girl had endured searing hot strokes of the prison strap and the razor strap. Being strapped fully naked is embarrassing for any girl, but Maria faced additional humiliation as she would be instructed to masturbate with her deviant toys as she was given licks with both straps!This is a very hot and painful video, we hope that you enjoy it!