Secretary Caught Stealing And Is Severely Caned - Highland Manor House - Full HD/MP4
Exclusive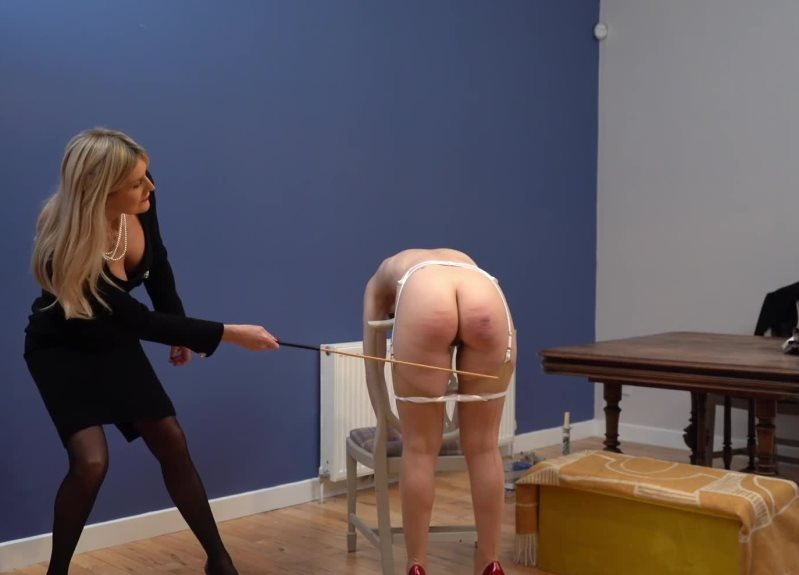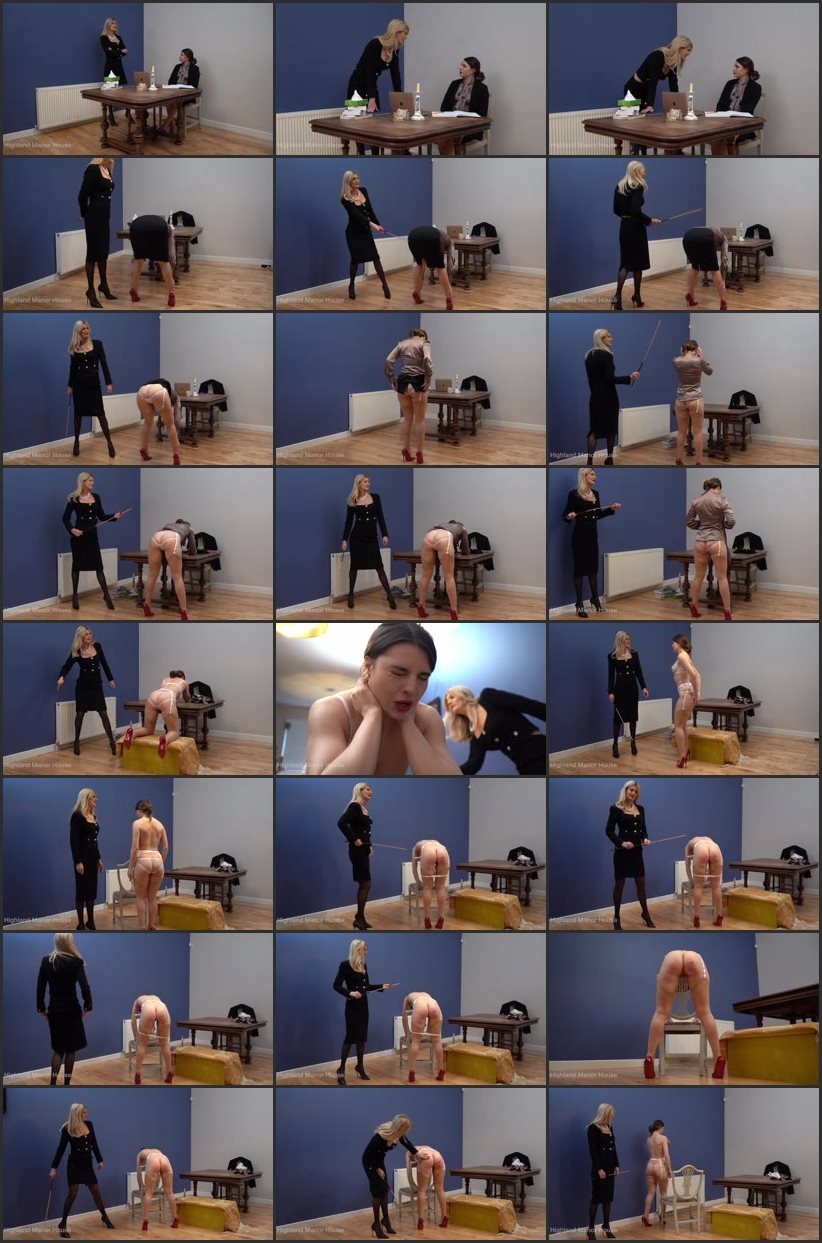 Model:
Domina Scarlet, Bella Bird
Position:
Implement:
Studio:
Highland Manor House
Format:
mp4
Duration:
00:25:10
Resolution:
1920x1080
Size:
510,6 MB
Description:
Bella is a secretary working at Highland Manor and as part of a routine audit itbecomes apparent that a large sum of money has been taken and Bella is the culprit!Miss Scarlet confronts Bella who at first denies any wrong doing and tries to wriggle outof it but the evidence is there and it's clear she has embezzled quite a sizeable amountof cash.Bella is wearing a tight light weight pencil skirt and jacket, natural seamed stockings, suspenders ,red Louboutin heels, a silk blouse and matching bra and panties by Agent provocateur.Miss Scarlet is wearing a black pencil suit, stockings and Louboutin heels.Bella is sat her desk when approached by Miss Scarlet, who confronts her with the detailsof the stolen cash. Bella is told her employment is to be terminated and a call to the police is also inevitable but she pleads to keep her job and asks if there is another way the mattercan be resolved. Miss Scarlet at first refuses but eventually suggests that there could another way to resolve the matter and that way is by means a very very severe caning as Miss Scarlet, unknown to Bella, secretly enjoys this activity.Bella reluctantly agrees after some initial protestation but she needs to keep her job and knows this is the only way. Bella asks how many strokes of the
cane
she is to receive to which the reply is as many as I see fit and you will count every one, thank me and let me know when you are ready for your next
cane
stroke as we go and I will continue until I am satisfied.Miss Scarlet asks Bella to get up, remove her jacket and bend over to grasp her ankles legs apart. Bella receives 6 strokes of the
cane
over hertight pencil skirt in this position, thanking Miss Scarlet and asking for her next stroke. When Miss Scarlet arrives at the 6th stroke she declares this is not have the desired effect. She tells Bella to stand up and raise her skirt high up above her waist and once again bend over in the grasping ankles position. The remaining 4 strokes are delivered very hard across Bella's knickers with the same thank you and request for next stroke.Miss Scarlet seems slightly annoyed as the
cane
strokes do not appear to be having the desired effect so Bella is instructed to stand up and remove her skirt and Miss Scarlet tells Bella she is going to use a heavier
cane
. Bella wriggles out of skirt and is told to fold this up neatly, clear her desk and bend over the desk top with her body flat on top, Bella's legs are spread into a wide stance.The next 10 strokes are delivered severely across Bella's bottom over her knickers.Bella is told to stand up and remove her blouse. Miss Scarlet then gets a wide stool and places this in front of the office desk ... Bella isasked to kneel up on a stool placed in front of the desk, knees spaced apart again bending forward from the waist stretched over the desk top, back arched with elbows on table, for a further 10 severe strokes across her knickers.Bella protests that the punishment is too severe but Miss Scarlet states that she has only just begun and tells Bella to remove her bra, fold this neatlyand put with the rest of her clothes. Miss Scarlet then pulls out a chair and tells Bella to drop her knickers to her stocking tops and bend over the chair with her elbows on the seat, keeping her legs together.Miss Scarlet tells Bella she is going to
cane
her thighs and delivers 6 hard strokes of the
cane
across the tops of Bella's thighs. Miss Scarlet then tells Bella to space her legs further apart, knickers stretched over the stocking tops, to deliver another 4 strokes.Bella is now told to stand and remove her knickers completely and resume her position over the back of the chair but with legsspread into a wide stance for the final set of 10 strokes, naked apart from her stockings, suspenders and heelsMiss Scarlet has delivered 50 strokes in total, and she tells Bella to put her knickers back on and stand in the corner of the room facing the wall hands on head.This film was a custom. Contact us if you would like to commission your own.