Alisha's Forged Letter - Domina Scarlet - Full HD/MP4
Exclusive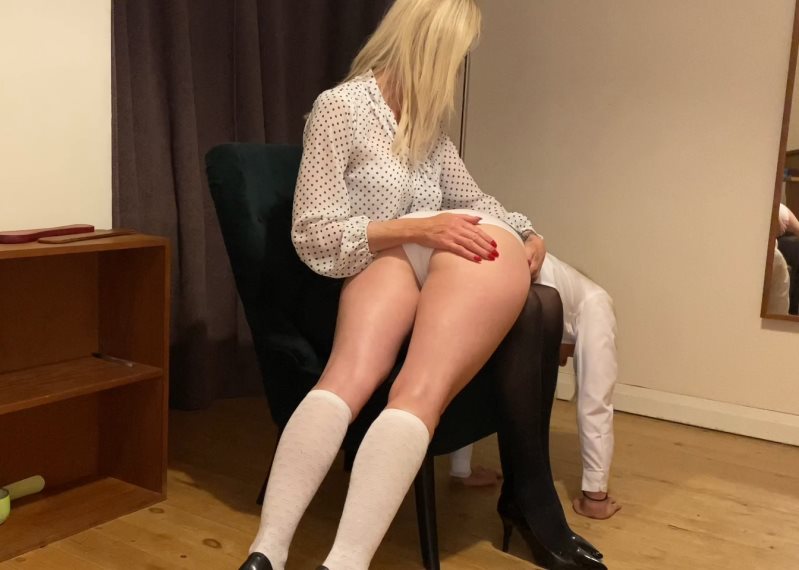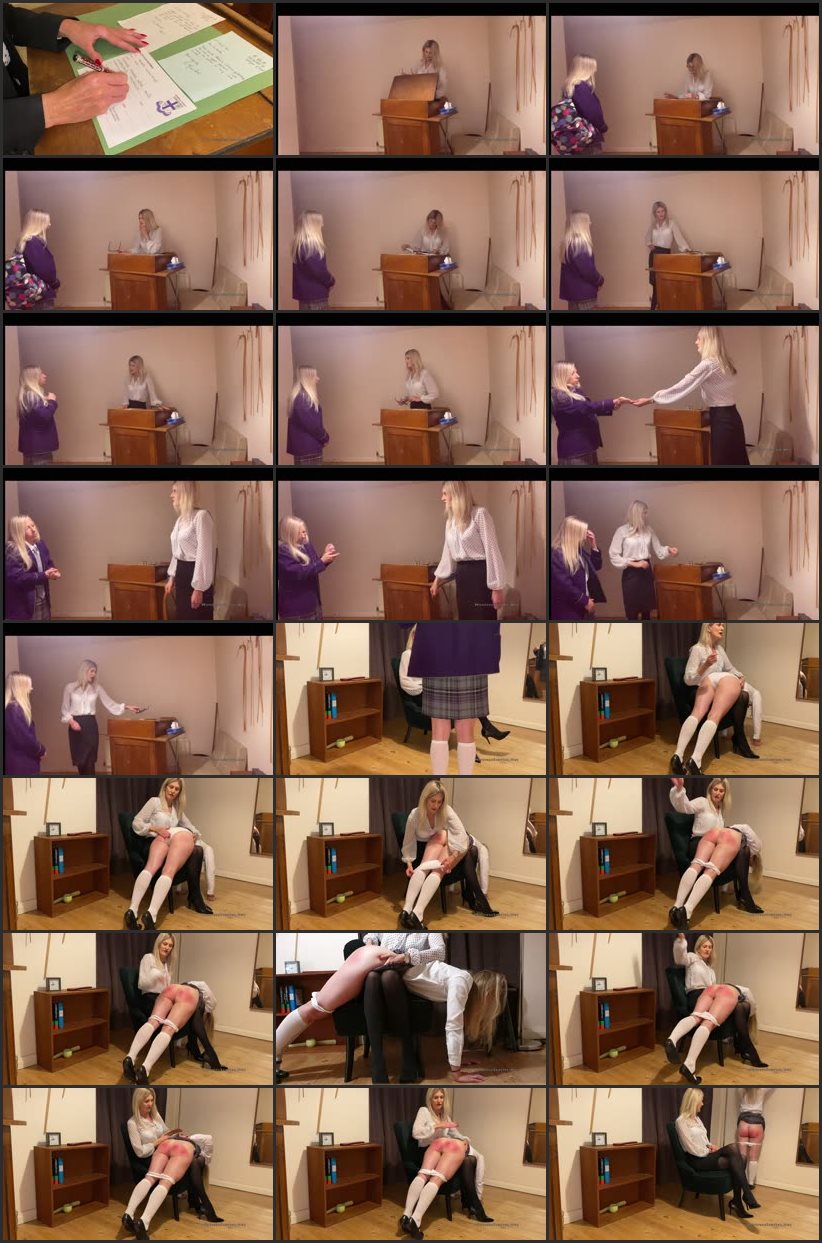 Model:
Miss Scarlet, Alisha Williams
Position:
Implement:
Studio:
Domina Scarlet
Format:
mp4
Duration:
00:22:51
Resolution:
1920x1080
Size:
2,1 GB
Description:
Alisha has handed in a letter, supposedly from her Aunt, excusing her absence from school. Her teacher has noted that the handwriting is very different from the previous excuse letter from Alisha, which was also written by her Aunt. Suspicious that the letter has been actually written by Alisha, the teacher fills out a Disciplinary Referral and send Alisha to the Headmistress, Miss Scarlet.
Miss Scarlet checks the handwriting against the work in Alishas jotter to determine that the letter is a forgery. She also notes that Alisha's has several uniform violations, her top button is not fastened, her shirt is not tuckering into her skirt, which has had its waistband folded to make it shorter.
Alisha first recevies six hard strokes of Miss Scarlets
tawse
on her hands for the uniform violations.
For truancy, Alisha is put over Miss Scarlets knee and
hand
spanked over her white panties, before they are taken down and her bottom is reddened on the bare. When Alisha tries to protect her sore bottom with her
hand
, Miss Scarlet holds it firmly out of the way until she is finished.
Miss Scarlet then takes a short
leather strap
to Alisha bottom, strapping her sore bottom until Alisha is crying out, followed by yet another
hand
spanking.
Alisha is told to stand facing the wall with her white panties down, displaying her red bottom.
Miss Scarlet is not finished.