Beating My Boy - Mistress Anna Elite - Full HD/MP4
Exclusive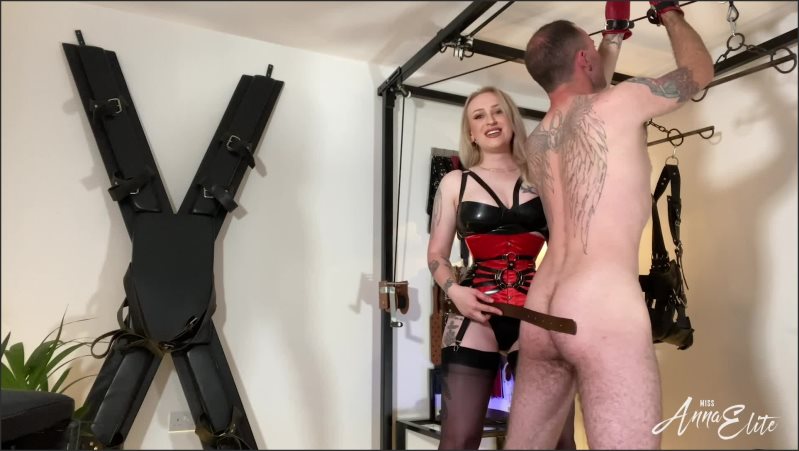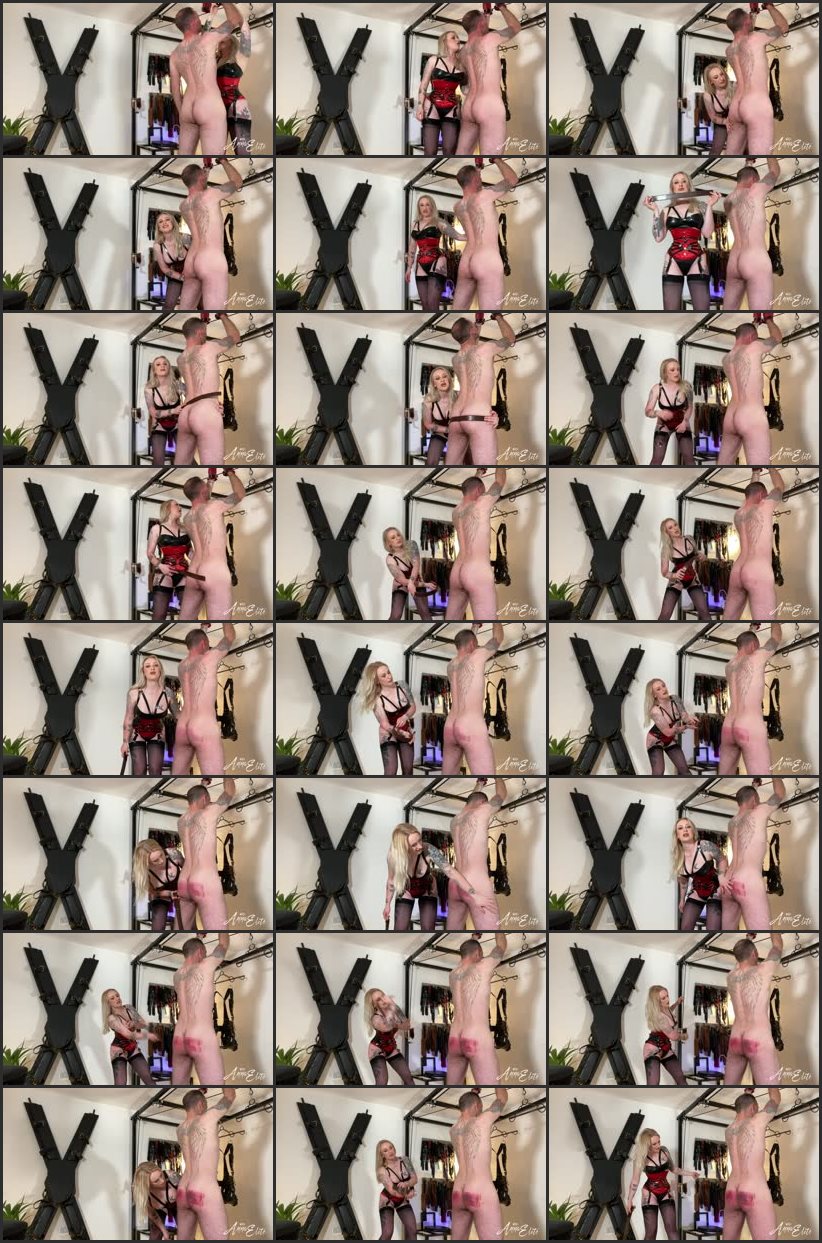 Model:
Anna Elite
Position:
Implement:
Studio:
Mistress Anna Elite
Format:
mp4
Duration:
00:06:17
Resolution:
1920x1080
Size:
465,5 MB
Description:
My boy is about to get a beating he won't forget in a while... Strung up with his hands above his head, my boy is naked, vulnerable, and knows exactly what is coming: A harsh thrashing with one of my favourite leather
belt
straps. I begin by teasing his waiting body, stroking and squeezing his most sensitive parts; inciting pleasure before his pain. Dressed in seductive black latex lingerie, teamed with a tight red corset and stockings, I intend to ensure my boys suffering is beautifully cruel. I begin circling, building the anticipation for the punishment that lies ahead. The sound of my high heels echo around the room, filling the air with tension; a threat of what is to come. With my
leather strap
in
hand
, I teasingly ask my boy how many strokes he thinks I should administer, to my surprise his answer is surprisingly satisfying: 20 lashes, a perfect starting point. I administer the strokes in rounds of 5 to start off with, easing his him in gently. The sound of the thick
leather strap
making contact with his skin ricochets around my chambers whilst his backside begins to turn a perfect shade of scarlett. We go again, another 5 lashes rain down on his waiting ass, branding it with thick stripes. Half way through, my slave waits patiently for the next round, I know he can take this. Relentless this time I strike him 10 merciless times, his pain is my pleasure. My boy takes his thrashing admirably, after all, it is essential that all of my boys are reminded of their place from time to time. Still not quite satisfied with his suffering for me, I decide on a final 5 lashings. A momentary murmur of dread escapes his lips and his legs shake from the pain he is enduring as each brutal blow turns his ass a deeper shade of purple. It brings me great pleasure to know that my boy will be reminded of me each time he sits down for the next week.