Getting Young Riley Off, Full Feature - LBC Fetish - HD/MP4
Exclusive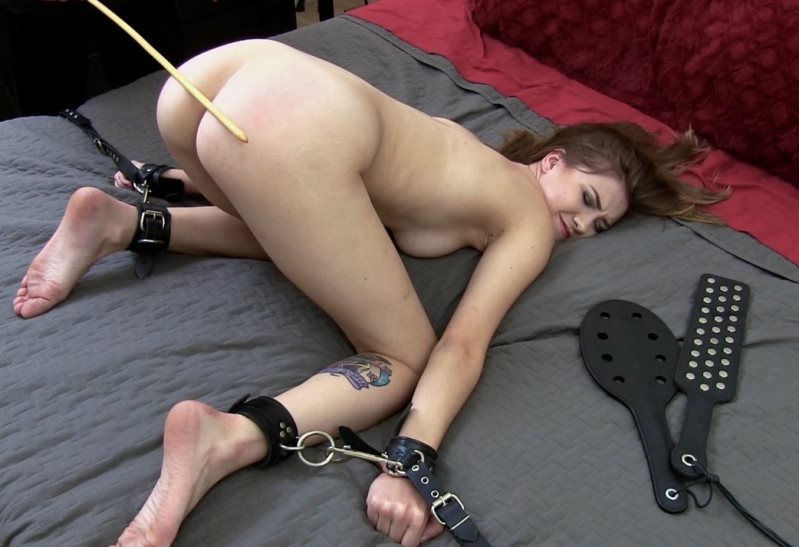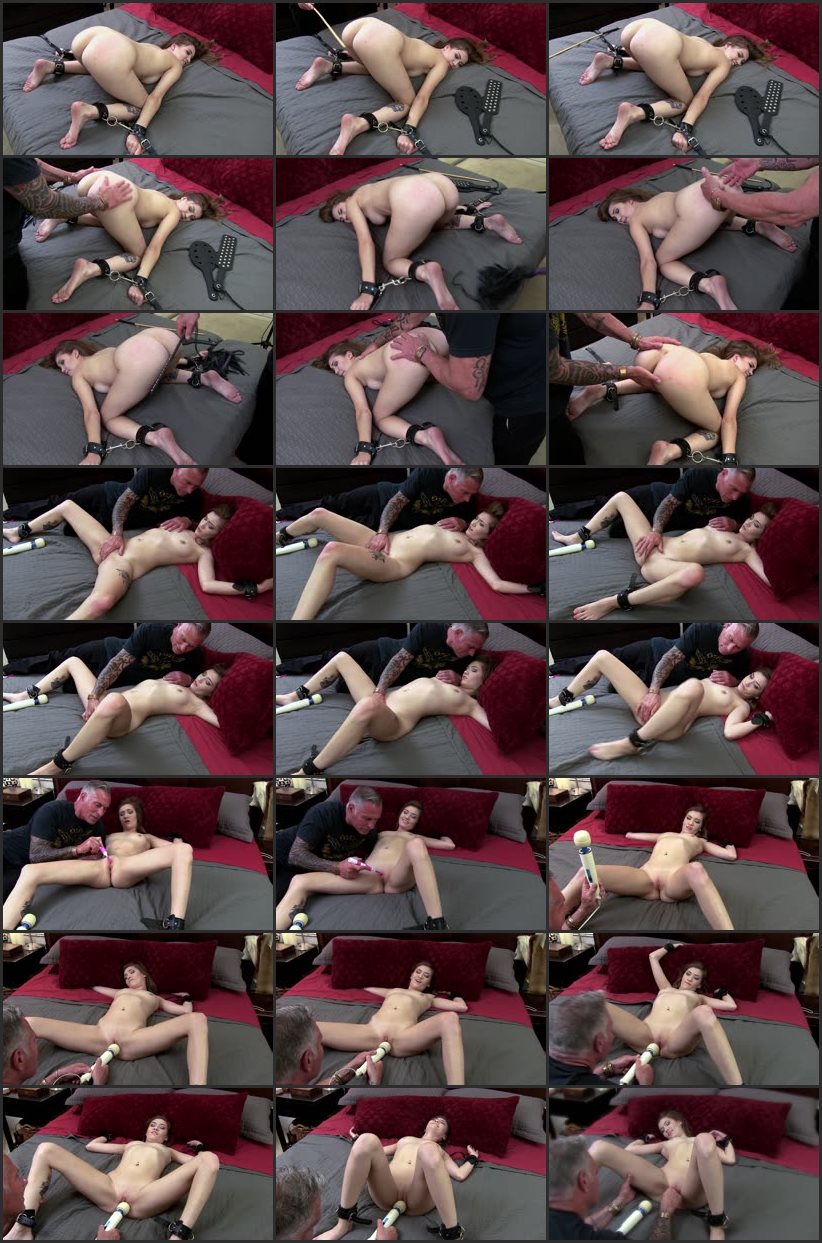 Model:
Riley Mae
Position:
Implement:
Studio:
LBC Fetish
Format:
mp4
Duration:
00:36:15
Resolution:
1280x720
Size:
1,5 GB
Description:
19 year old Riley is shackled on the bed…in my favorite position. Downward Facing Slut. Naked of course. She has virtually no experience with bondage or BDSM, but she's quite curious and she's put herself in my hands. I'm a responsible person and I've discussed the parameters of what I'm going to do, I've established 'safe' words, and I've reassured her that there's nothing to be afraid of.  After all, I want her to like this and come back for more. So I give her a pretty light spanking to warm her up. It shows me that I'll have to keep the whole session pretty light because she seems sensitive. But you never know…  Then I introduce her to the
cane
. And the
flogger
. And the perforated
paddle
. And the studded
paddle
.  I stroke her skin after each implement is used (her pussy too, if truth be told). Now her introduction to impact play is done, and it's time to do some pleasure play. She lies back and obligingly parts her legs.  She's got such a cute little pussy. Smooth and oh so clean. I rub it. She arches her back. Good sign…this is more in her 'wheelhouse' apparently…lol. I have her open her mouth and she greedily sucks on my fingers, getting them all slippery before I slide them in and all over her little slit. Her lips part. She moans. I have her lick the fingers I've been using on her. Good little slut…she wants more. And there's more to cum… I give the young slut a bit more manual stimulation, and then I use my 'toothbrush' vibe on her. Its precision makes up for its lack of horsepower. I nestle the tip right in there next to her clit. She responds accordingly. I have fun stimulating her for a while, making her suck my fingers before I use them on her pussy.  Then I
switch
to the Hitachi. More 'horsepower'. She's pretty quiet but the orgasms keep coming. I use my fingers a bit more too...her little slit is just so cute I can't resist.  Cute, spread open and ready for pleasure...good times indeed!