Whipped In The Wilderness: Long Weekend In The Woods Part 2 - Universal Spanking and Punishments - Full HD/MP4
Exclusive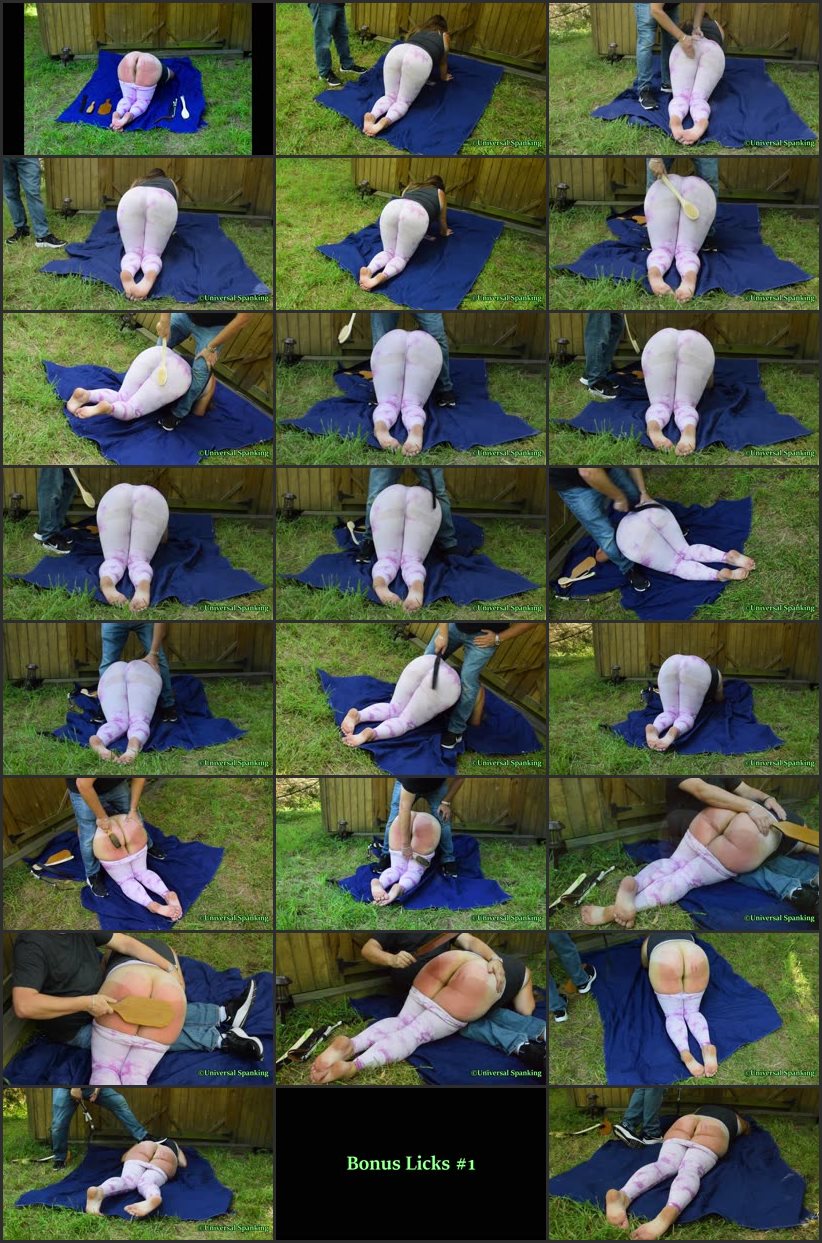 Model:
Katie Cayden
Position:
Implement:
Studio:
Universal Spanking and Punishments
Format:
mp4
Duration:
00:18:14
Resolution:
1920x1080
Size:
933,6 MB
Description:
"Long Weekend in the Woods part 1: Bonding with the
Belt
" told the story of a naughty girl who had pushed her step-dad so far that he took her out to the woods for a spanking that she'd never forget. We saw Katie Cayden take some very harsh punishment and it was made clear that Katie would be camping with her step-dad for the entire weekend!
Each and every day Katie would receive bare bottom spankings from her strict step-dad and he was going to enjoy lighting up her round bottom. He had put up with her defiance for way too long, he was a patient man who had tried his very best before bringing out his strict side. Now, in part 2, Katie would further experience cruel discipline near their storage shed out in the wilderness. She was wearing very tight leggings that hugged her already sore cheeks, and they would certainly hold in the heat from a hard
hand
spanking, a strapping, and a long set of licks with an unforgiving bath brush!!!
The bath brush made Katie want to cry, but her step-dad felt little sympathy, in fact he bared her swollen bottom and smacked it repeatedly with a wooden
hairbrush
! The girl regretted every single instance she had sassed and defied her step-dad because it seemed that from there on out he would take every single frustration that he had on Katie's behind. The final part of her punishment that afternoon involved enduring swats from a
wooden paddle
and taking an old fashioned whipping upon her buttocks and tender thighs! It was tough times for the young lady, and you can witness every painful moment right now.