Spanked Boot Bitch - Cali Logan - Full HD/MP4
Exclusive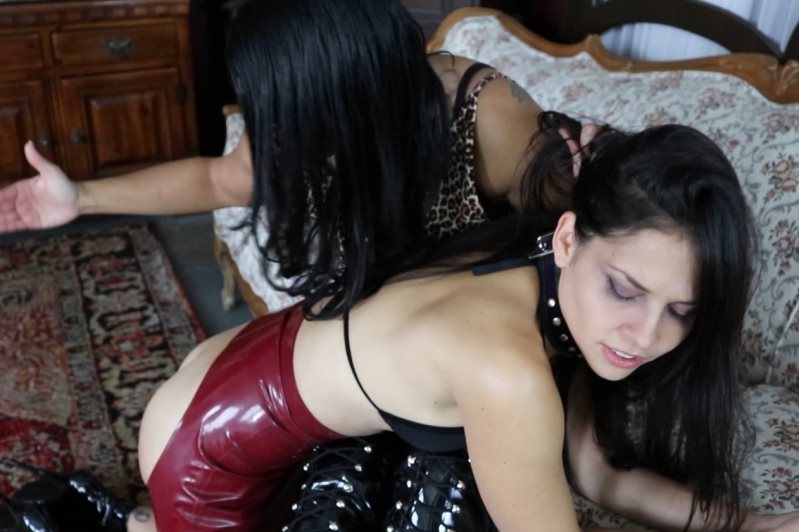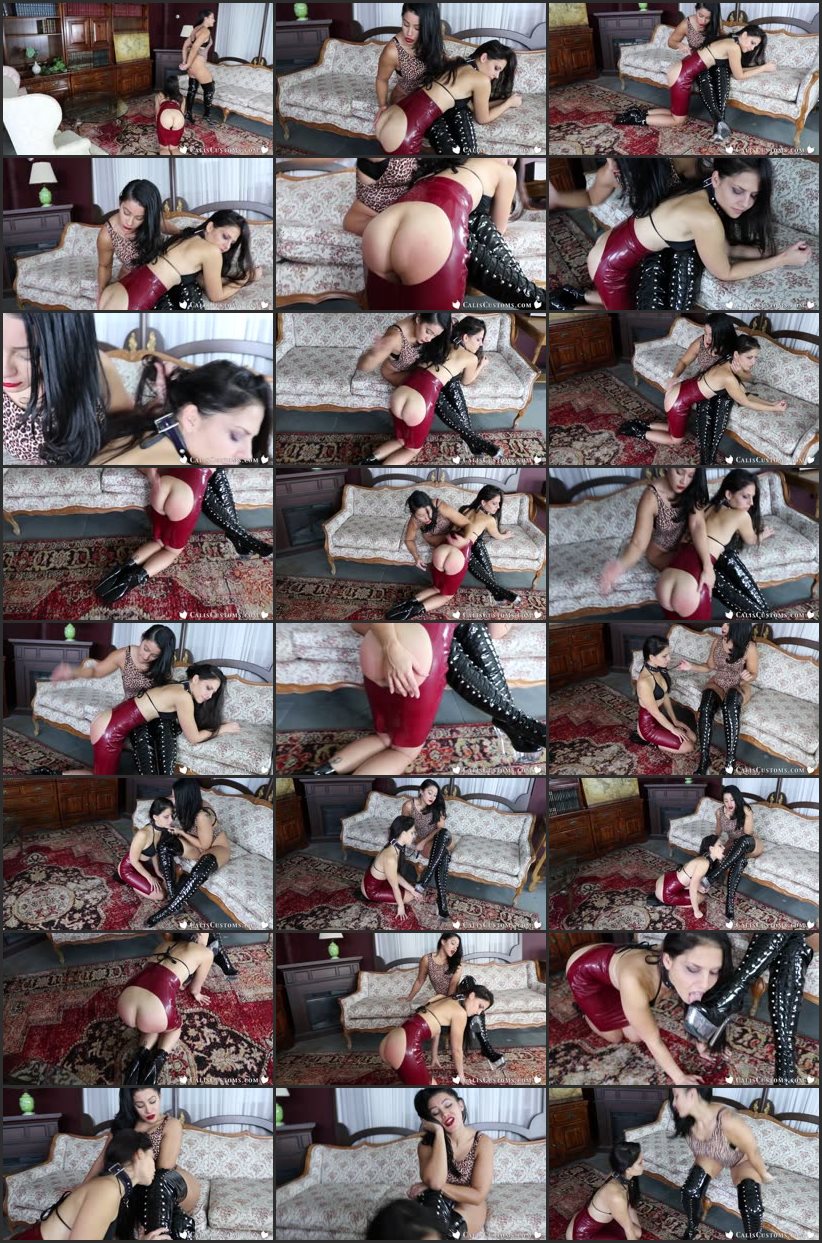 Model:
Sahrye KS, Cali Logan
Position:
Implement:
Studio:
Cali Logan
Format:
mp4
Duration:
00:11:53
Resolution:
1920x1080
Size:
877,5 MB
Description:
Dominatrix Sahrye KC is so happy to walk around her little slave. Cali Logan is on her knees, crawling on the floor to the tug of her collar and leash. She's wearing a latex spanking skirt, ballerina high heels, and is clearly a naughty little boot bitch ready to get a spanking. Sahrye sits on the couch and commands that her little puppy hop into her lap for the spanks! Cali replies with a "Yes Mistress," of course, and quickly follows suit. Sahrye rubs Cali's ass to get is warm and ready—spank. Spank.
Sahrye commands that Cali beg for more, Cali does, and as a response Sahrye spanks her harder and for longer. Sahrye starts to talk to Cali's cute little ass and she smacks it harder and faster. Cali's cheeks start to get rosey red until they are on fire toasty! "What do you say?" "Thank you, Mistress." "Tell me how much you like it?" "I love it, Mistress." Cali's moans as her spanking punishment gets harsher. Better arch that back, Cali! Mistress Sahrye wants only the best spanking session for her slave.
Dominatrix Sahrye continues spanking Cali for a long time, and Cali really takes it like a champ. Sahrye starts using Cali as bongo drums and everything. With a little loving rub, Sahrye informs Cali that she needs to be ready for TEN really hard spanks like a girl. With every spank, Cali counts down... all the way to her boot worship. Sahrye wants Cali to lick her leather boots like its the last thing Cali's little slut mouth will do. And that she does. She slobs all over the toe of the boot and licks her filthy little tongue all the way up Sahrye's boots. Good little spanked boot bitch.